Un percorso visivo di me e te per 24 ore dopo la fine della quarantena (oppure 24 opere che vorrei dedicarti)
7 AM
Daniel Steegman Mangrané, Orange Oranges, 2001 (detail)
Steel modular structure, photographic filter (ref. 306 Medium Lemon), Indian silk curtain, benches, table, knives, juicers, cups, fresh oranges 220×295×295 cm
Courtesy Ester Schipper
Photo © Andrea Rossetti
8 AM
Ettore Spalletti, Un giorno così bianco, così bianco, 2013
11 indivisible panels, Color impasto on panel, gold leaf, 240×120×4 cm
Courtesy Maxxi
Photo © Matteo Ciavattella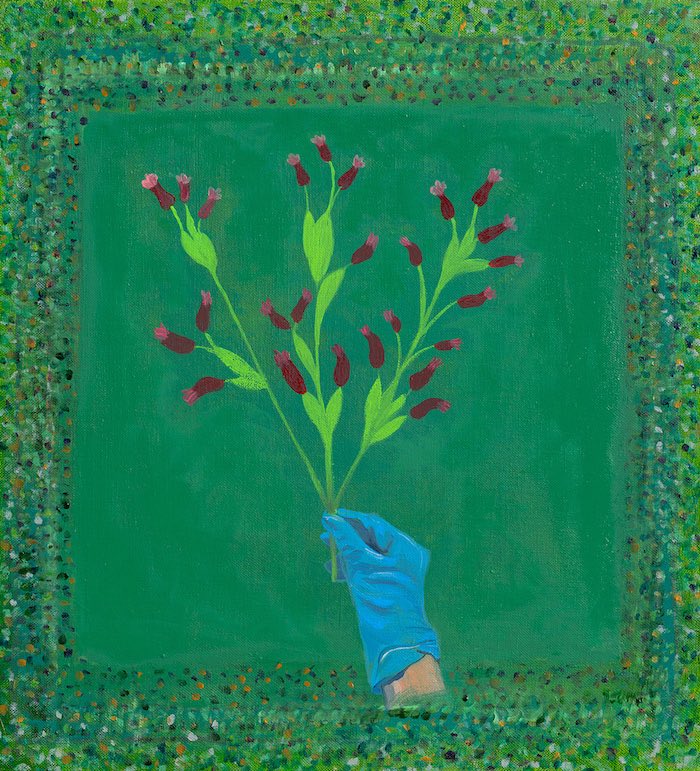 9 AM
Vera Portatadino, It's for All to See, 2019
Oil on linen, 55 × 55 cm
Photo © Cosimo Filippini
10 AM
Bruce Nauman, Untitled, 1970/2009
Video (color, stereo sound), continuous play. One video source, 2 video projectors, 2 speakers, rubber mat, tape
Courtesy Sperone Westwater, New York
Photo © 2009 Bruce Nauman / Artists Rights Society (ARS), New York
11 AM
Bruno Munari, scultura da viaggio 525 (travel sculpture 525), 1959 Cardboard, 18×30 cm
Courtesy kaufmann repetto
12 PM
James Turrell, Skyspace 1, 1974
Photo © Alessandro Zambianchi – Simply.it, Milano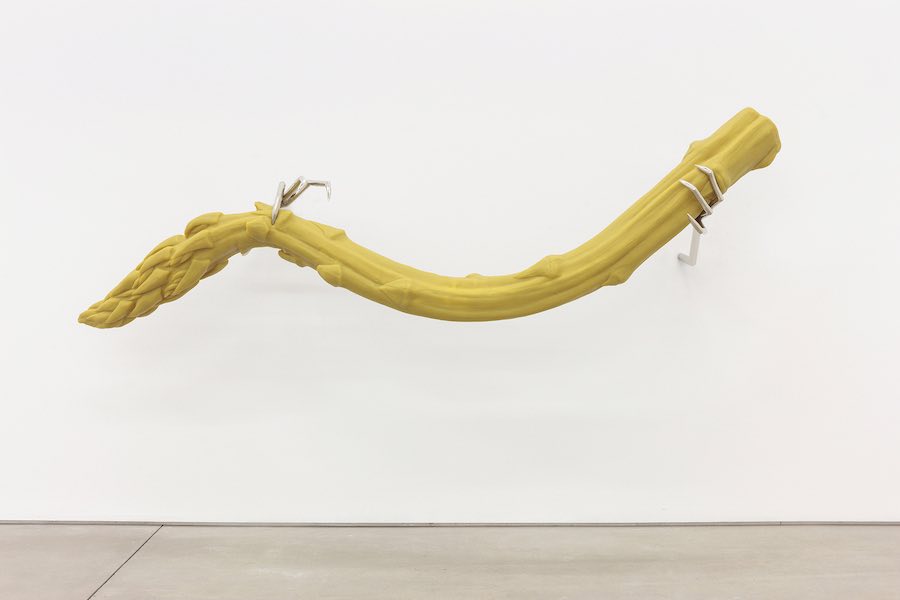 1 PM
Hannah Levy, Untitled, 2018
Nickel-plated steel, silicone
Courtesy the artist and Casey Kaplan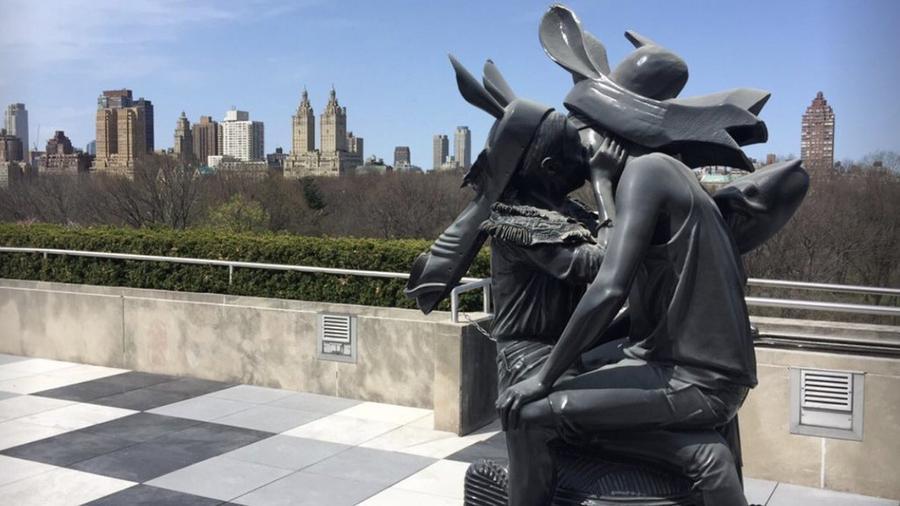 2 PM
Installation view Adrián Villar Rojas, The Theater of Disappearance, 2017 at The Met, New York, USA
3 PM
Alfredo Aceto, Gutter-Hydrant, 2018
Polystyrene, Fiberglass, acrylic resin, paint, h 70 cm, d 30 cm
Courtesy the artist and DITTRICH & SCHLECHTRIEM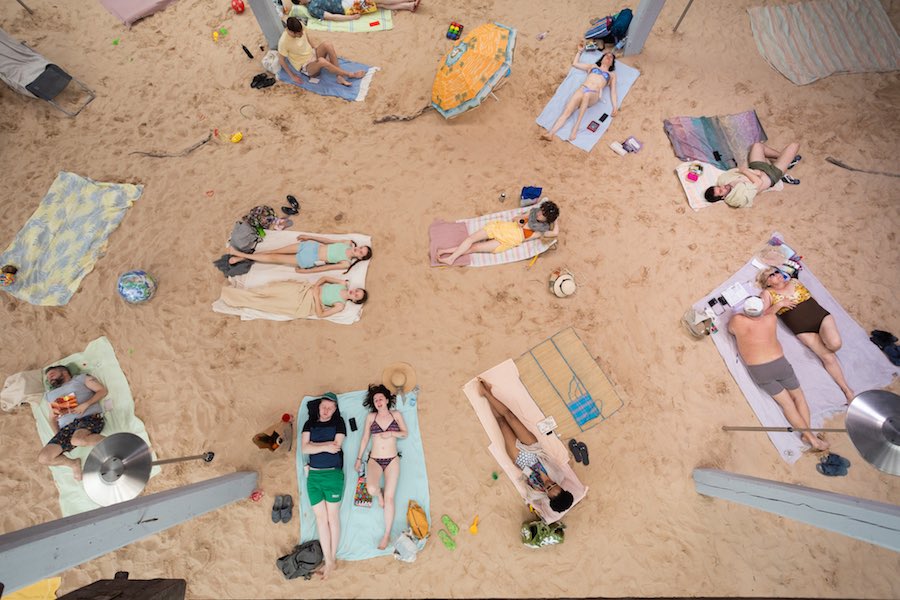 4 PM
Rugile Barzdziukaite, Vaiva Grainyte, Lina Lapelyte, Sun & Sea (Marina), 2019, opera performance, Biennale Arte 2019, Venice
Photo © Andrej Vasilenko
5 PM
Rothko Chapel, 1971, Houston, TX, USA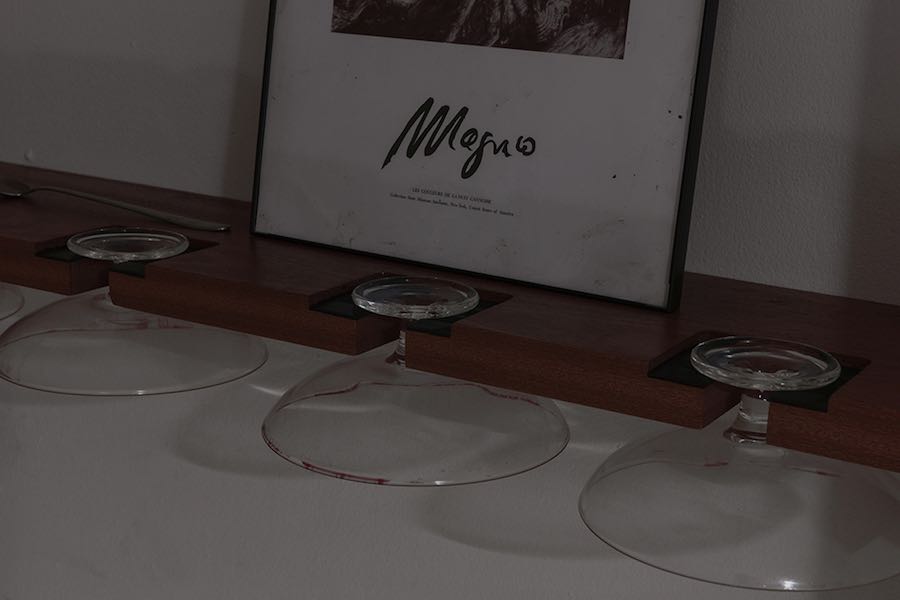 6 PM
Installation view Andrea Magnani, La Terrasse, 2019, curated by Bryce Grates, at INTERSTATE PROJECTS, Brooklyn, NY, USA
7 PM
James Richards, Crumb Mahogany, 2016
9-channel digital audio, computer system, 15 minute loop

8 PM
Arthur Jafa, Love Is The Message, The Message Is Death, 2016
Video (color, sound) 7' 23''
Courtesy the artist and Gavin Brown's enterprise, New York / Rome
Photo © Roberto Apa.
9 PM
Benni Bosetto with Xenia Perek, Ambiente X, 2019, curated by Giulia Civardi. Performance at Kunstraum, London
10 PM
General Idea, Orgasm Energy Chart, 1970
11 PM Andrea De Stefani, Capriccio 2000
Plaster, gravel, iron Soundscape in collaboration with Floriano Campi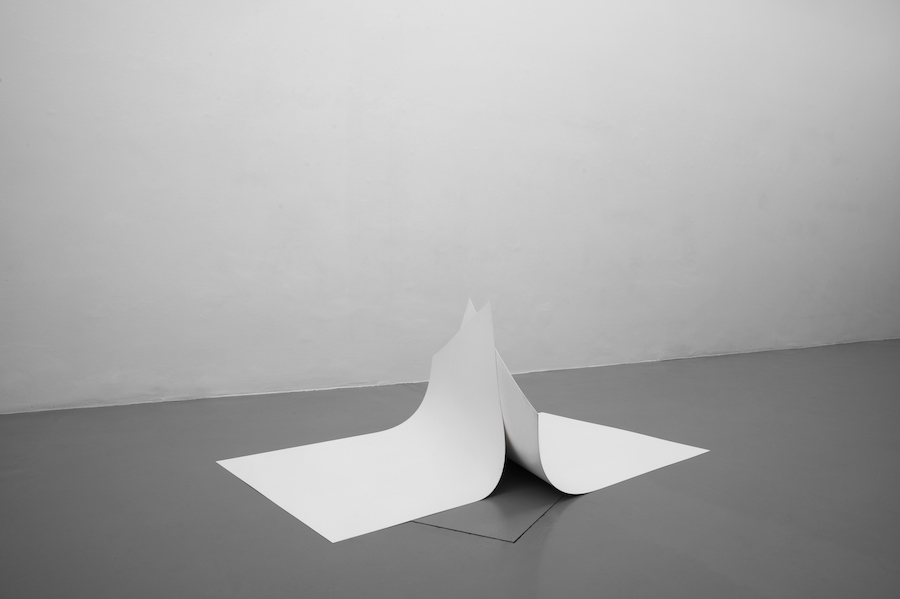 12 AM
Ariel Schlesinger, Two Good Reasons, 2015
Polypropilane, engine, wood, 100×132 cm each sheet, 310×300 cm set up dimensions
Courtesy the artist and Galleria Massimo Minini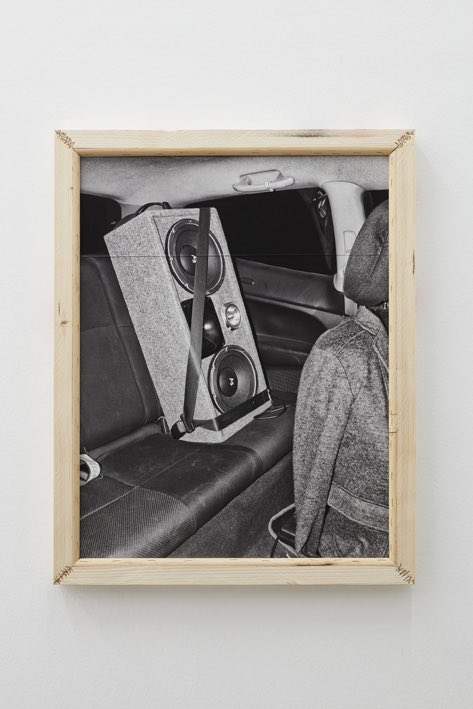 1 AM
Jacopo Benassi, Cassa cintura sicurezza, 2018
Fine art print, artist frame, 65×50 cm, Edition of 7
Courtesy the artist and Francesca Minini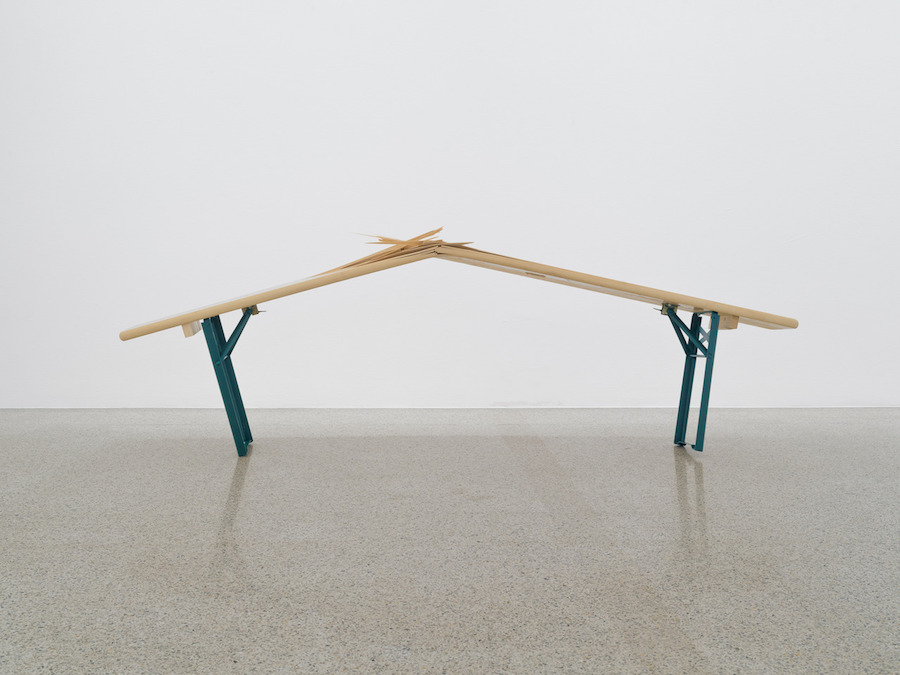 2 AM
Anna-Sophie Berger, The kids are alright, 2016
Wood, steel, paint, 25×220×50 cm
Courtesy the artist and Galerie Emanuel Layr
3 AM
Renato Leotta, Lucifer, 2017
Luminogramma su carta ai sali d'argento 40×30 cm
Courtesy the artist and Galeria Madragoa, Lisbona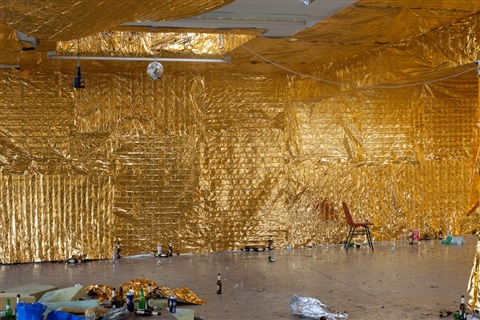 4 AM
Wolfgang Tillmans, studio party (a), 2009
C-print, framed, Edition 10 + 1 AP, 32.9 × 43 × 2.4 cm
Courtesy the artist and Galerie Buchholz
5 AM
Diego Gualandris, Frangialba, 2020 oil on canvas, 100 × 80 × 2.5 cm
Courtesy the artist and ADA project
6 AM
Mandla Reuter, Prospect, 330 Waldon Pl.,2010
Framed chromogenic print, 55×45 cm
Edition of 3
Courtesy the artist and Francesca Minini
---
Tradotto dall'inglese Doggerel è una poesia irregolare nel ritmo e nella rima, spesso deliberatamente burlona o comica. In questo periodo difficile, anche un po' triste, in cui risulta difficile collaborare o frequentarsi, la redazione di ATPdiary insieme a REPLICA – l'archivio italiano del libro d'artista – ha pensato di invitare un gruppo di curatori a pensare un progetto espositivo in un luogo impensabile e in forme impensabili.
Ad ogni curatore abbiamo richiesto di proporre una "mostra editoriale", un sintetico testo critico sulla scelta dello spazio, delle opere, degli eventuali libri d'artista o pubblicazioni indipendenti che fungano da supporto critico-documentativo del progetto.
L'invito che abbiamo proposto è stato quello di impostare un'indagine sullo spazio – reale e virtuale – utilizzando immagini di opere, pagine di libri, luoghi impensabili o immaginati.