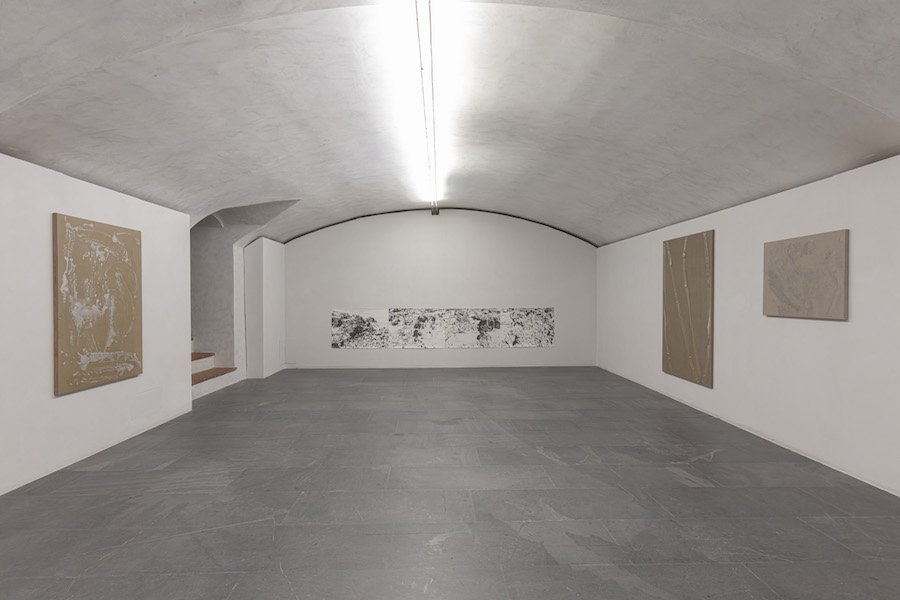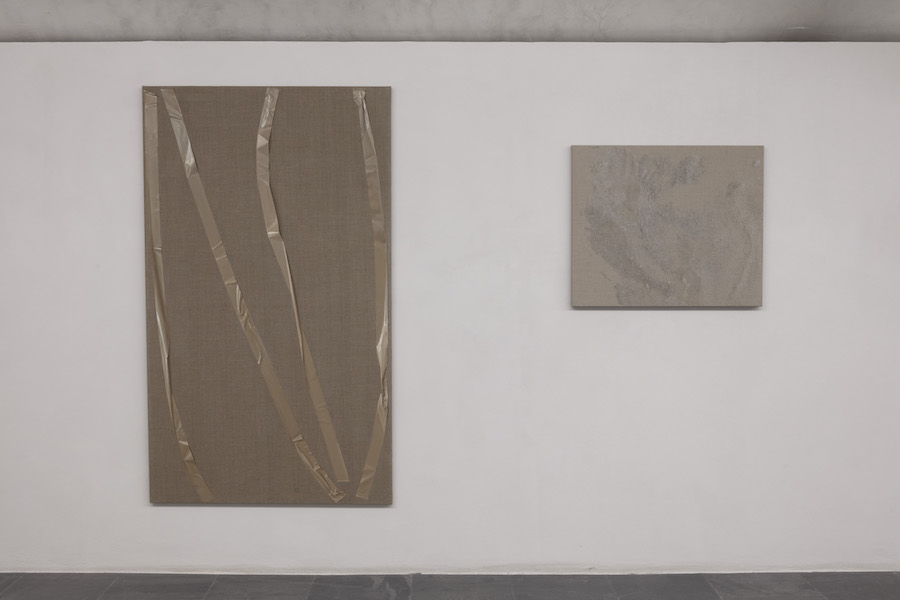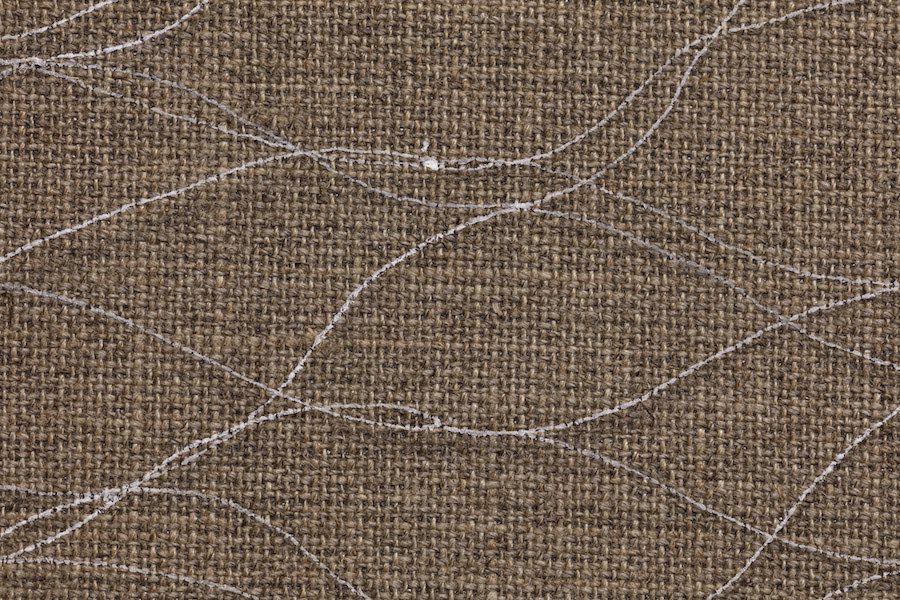 English version below —
Oggetti semplici e quotidiani, questi i protagonisti del lavoro di Helene Appel, artista tedesca classe 1976 che arriva per la prima volta a Firenze con una mostra al Museo Marino Marini.
La pittura, mezzo prediletto di Appel, ricalca fedelmente la realtà raccontando il quotidiano in maniera poetica e senza mai cadere in un realismo fotografico sterile; le tele ci parlano così della sua vita dalle verdure sminuzzate in cucina, ai granelli di sabbia, ai tessuti, fino ai frammenti di vetro a o ai tombini calpestati per strada.
Appel riproduce in maniera fedele in scala 1:1 gli oggetti estrapolandoli dal proprio contesto e privandoli della loro narrativa, in questo modo costringe lo spettatore a porre l'attenzione in maniera diversa a ciò a cui è ormai assuefatto. Proprio grazie alla sua capacità di riportare sulla tela con una fedeltà millimetrica i suoi soggetti, Appel è in grado di elevarli a simboli del quotidiano riuscendo a dar vita ad una relazione reciproca e un dialogo profondo tra il reale e la sua immagine.
Abbiamo posto alcune domande all'artista in occasione della mostra ANDATURE III Helene Appel ed Eva Marisaldi al Museo Marino Marini di Firenze.

Arianna Canalicchio: Andature è un format di mostre che ormai da tre edizioni mette a confronto artiste, almeno in apparenza, molto distanti tra loro. Sia tu che Eva Marisaldi siete state chiamate a confrontarvi con un museo molto particolare sul territorio fiorentino e con un importante artista del Novecento. Come è stato ritrovarsi in dialogo con il lavoro di Marino Marini?
Helene Appel:Quando sono venuta ad allestire la mostra, ho potuto trascorrere diversi giorni nello spazio con le opere di Marino Marini: non era una normale visita a un museo e mi è sembrato speciale. Esponendo normalmente in un contesto contemporaneo, mi sono sentita sopraffatta dalla qualità e dalla dedizione alla forma e all'indagine formale del suo lavoro, una prospettiva che oggi mi sembra insolita. Mi piace osservare le forme degli oggetti e il modo in cui possono interagire direttamente con la nostra percezione.
AC: Abbiamo avuto modo di apprezzare la precisione e i dettagli dei tuoi lavori, in cui sono protagonisti oggetti di uso quotidiano, come scegli i tuoi soggetti?
HA: Mi piace che i miei soggetti siano cose conosciute nel quotidiano e familiari. Oltre ad essere solitamente trascurati, essi dovrebbero, al contrario, valere la pena di essere osservati per ore e riuscire a catturare la mia attenzione per lungo tempo. Mi piace la sfida che alcuni soggetti presentano per quanto riguarda il loro modo di essere rappresentati. Come rappresentare qualcosa di trasparente? Che tipo di rappresentazione per una pila di sabbia composta da piccole pietre simili a punti? Il mio obiettivo è scegliere soggetti che ammiro, che ritengo siano competenti a creare la propria immagine dipinta, e che possano farlo senza che io debba modificare le dimensioni dell'oggetto, il suo aspetto e la sua apparenza.
AC: Il tema intorno al quale ruota la mostra è il rapporto con il reale e con la quotidianità. Quanto è importante nel tuo lavoro questo rapporto?
HA: La dipendenza dagli oggetti è una parte importante del nostro rapporto con la realtà. Nei miei dipinti, vorrei sottolineare e sperimentare la dipendenza tra un dipinto e un oggetto reale. Mi piacerebbe che le dimensioni del dipinto, i metodi di realizzazione e l'aspetto dipendessero e fossero genuinamente influenzati da un oggetto, in modo da creare una relazione più reciproca e un dialogo più profondo.
AC: Spesso nei tuoi lavori rimane a vista la tela grezza sulla quale poggiano i soggetti, dall'acqua, alla verdura, allo scotch fino al tombino, cosa ti spinge a lasciare come sfondo la tela?
HA: Gli oggetti non sono rappresentati come nel realismo convenzionale in uno spazio pittorico, ma sono estratti dal loro contesto abituale. In questo modo, la loro posizione rispetto a me o a uno spettatore potrebbe cambiare, incontrandoci in modo più diretto ed equo. La tela grezza contemporaneamente rompe l'illusione della rappresentazione, li estrae dallo spazio pittorico, e li colloca fuori dal contesto. Allo stesso tempo, la tela conferisce agli oggetti una maggiore presenza: li posiziona saldamente sul tessuto come su una superficie reale, nello stesso spazio in cui ci troviamo.
AC: Vuoi anticiparci qualcosa sui tuoi prossimi progetti?
HA: Fino alla fine di febbraio dell'anno prossimo, è in corso una grande esposizione delle mie opere presso il Williamson Art Gallery & Museum di Birkenhead, Regno Unito. Per il resto dell'anno, lavoro su mostre collettive. Due di esse si apriranno molto presto: "The Triumph of Death" presso la Marinaro Gallery a New York, e PIN – un'asta di beneficenza e una mostra presso la Pinakothek der Moderne a Monaco. Inoltre, inizierò ora a lavorare per due mostre collettive di quest'inverno, presso oqbo, uno spazio progettuale a Berlino, e la Galleria Susanne Ottensen a Copenaghen.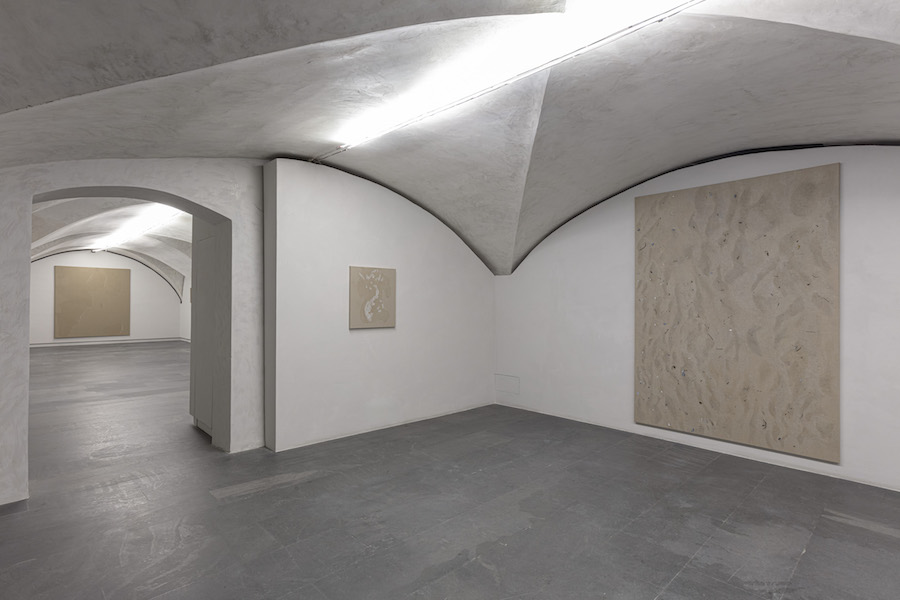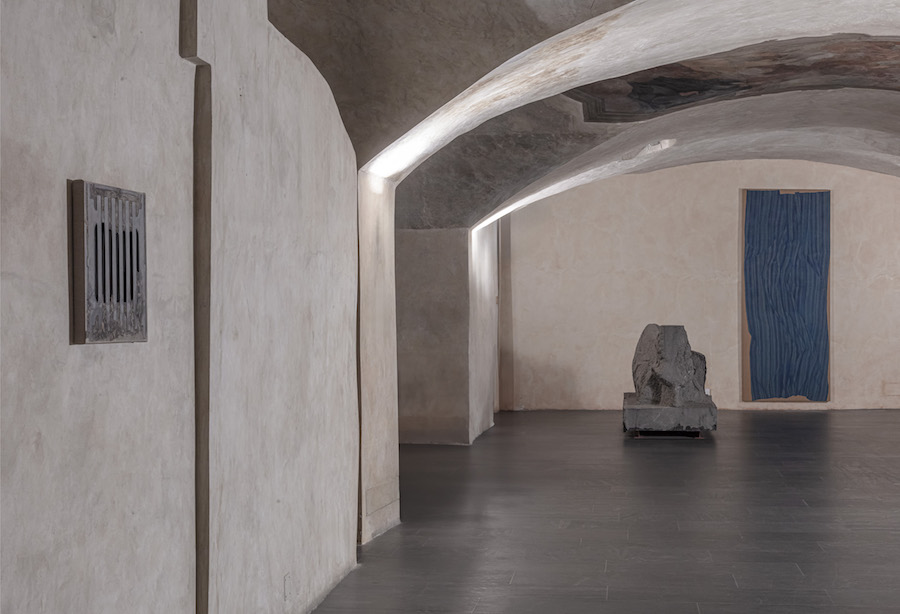 Interview with Helene Appel —
"Andature" is an exhibition format that has been comparing apparently very different female artists for three editions now. Both you and Eva Marisaldi were called upon to deal with a very special museum in the Florentine area and with an important 20th century artist, Marino Marini. What was it like to find yourself in dialogue with the work of Marino Marini?
When I came to install the exhibition, I could spend several days in the space with Marino Marinis works – that's not like a normal museum visit and it felt special.
Showing normally in a contemporary context, I felt overwhelmed encountering the quality and dedication to shape and formal enquiry in his work- a perspective that feels unusual now. I love looking at shapes and forms of objects, and how they can directly interact with our perception.
We have had the chance to appreciate the precision and details in your work, where everyday objects take centre stage. How do you choose your subjects?
I like my subjects to be things that are known from the everyday and are familiar. As well as normally overlooked, they should in contrast to this be also worth to be looked at for hours and be able to retain my attention for a long time. I like the challenge some subjects pose as to how to represent them. How to depict something that is see through? what kind of representation for a pile of sand, that consists of tiny little stones like dots?
I aim to choose subjects that I admire, that I feel are competent to make their own painted image, and are able to do this without me having to change the objects size, its appearance and looks.
One of the central themes of the exhibition is the relationship with reality and the everyday. How important is this relationship in your work?
Dependency on objects is an important part of our relationship with reality.
In my paintings I would like to emphasise and experiment with the dependency between a painting and a real object. I would like to have the paintings size, methods of making, and appearance depend on and be genuinely influenced by an object, and so have a relationship that is more mutual, and more of a dialogue.
Often in your works, the raw canvas on which the subjects rest is visible, from water to vegetables, from tape to manhole covers. What drives you to leave the canvas as the background?
The objects are not depicted like in conventional realism in a pictorial space but are taken out of their usual context. Like this their position towards may be able to change, they encounter me or a viewer more directly and equally.
The raw canvas at once breaks the illusion of the depiction, at once takes them out of the pictorial space, as also takes them out of context. Simultaneously the canvas gives the objects more presence- it positions them firmly on the fabric as a real surface – in the same space that we stand in.
Can you give us a hint about your upcoming projects?
Still on till end of February of next year is a large exhibition of my work at Williamson Art Gallery & Museum in Birkenhead, UK. For the rest of the year, I work on group exhibitions. Two of them are opening very soon: "The Triumph of Death" at Marinaro Gallery in New York, and PIN – a benefiz auction and exhibition at Pinakothek der Moderne Munich.  Also, I will now start making work for two group exhibitions this winter, at oqbo, a project space in Berlin and Susanne Ottensen Gallery in Copenhagen.