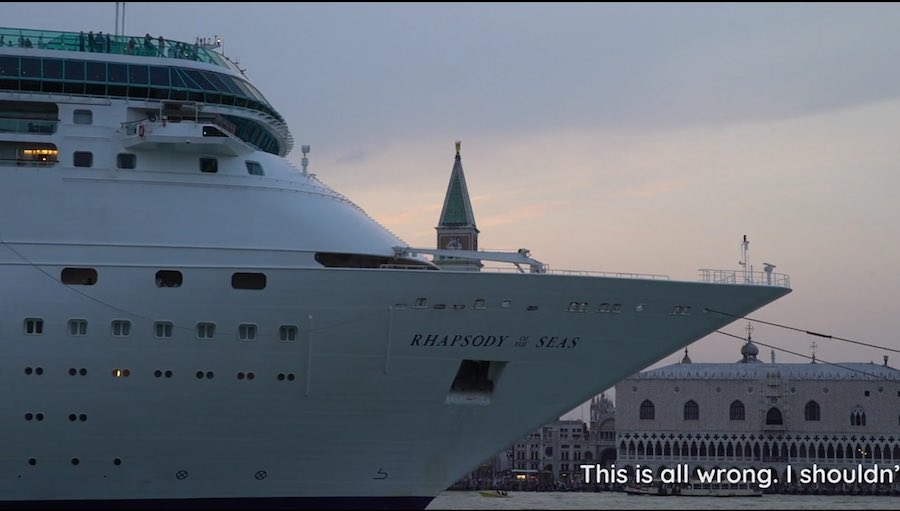 Testo di Veronica Pillon —
Warren Neidich: Noise and the Possibility of a Future è il titolo dell'evento organizzato da Zuecca Projects come parte integrante del solo show dedicato all'artista statunitense Warren Neidich, Rumor to Delusion, inaugurato in occasione di Biennale Arte 58. Il progetto si articola in tre giornate – 21, 22, 23 novembre 2019 – di performance, lecture, workshop e talk gratuiti, dedicate al tema del Rumore, indagato dall'artista nella sua valenza positiva dal punto di vista politico e culturale. Venezia diviene teatro dell'emancipazione del rumore, inteso come modalità di produzione liberatrice.
Il rumore è ciò che contraddistingue la società post-industriale, pervade la città e i suoi spazi. Può essere inteso come oralità, vocalità, musica. Il passo da rumore a rumor, il pettegolezzo, è breve: nella società post-industriale, si giunge all'epoca della post verità in cui le voci si fondono e si confondono, neutralizzando la capacità di giudizio e di discernimento del vero dal falso. Neidich, indagandone la complessità politica, economica e culturale, si serve del rumore per ripensare il futuro. La riflessione, di matrice scientifica e neurologica, si concentra sul capitalismo cognitivo, in cui il cervello rappresenta una macchina, una fabbrica del nostro tempo. La connessione, cardine dell'ipersfera in cui l'uomo vive – basata sulla rete – risulta determinante nella concezione del futuro capitalismo neurale.
Il programma si inaugura il 21 novembre con il workshop privato Performing the Statisticon Diagram , realizzato da Neidich per gli studenti della School For Curatorial Studies, Venice presso la Galleria AplusA. Statisticon rappresenta le connessioni, stabilite tra il cervello e Internet, dunque tra la rete neurale e la rete virtuale, al fine di analizzare qualsiasi dato, conscio e inconscio. Il workshop, curato da Ilaria Margherita Mannoni, co-founder dell'associazione Wabi-Sabi, sarà presentato al pubblico alle ore 17.30.
Seguirà il 22 novembre la presentazione del libro di Neidich dal titolo The Glossary of Cognitive Activism presso bruno. Il Glossario di Neidich riflette sui termini che costituiscono la base lessicale per comprendere e destabilizzare il futuro capitalismo neurale attraverso la condizione della sussunzione, basata sulla connessione tra il cervello e la rete. Il testo, realizzato in occasione della mostra Rumor to Delusion, sarà commentato dall'artista in un talk con Charles T. Wolfe, ricercatore dell'Università Ca' Foscari di Venezia, previsto per le ore 18.30.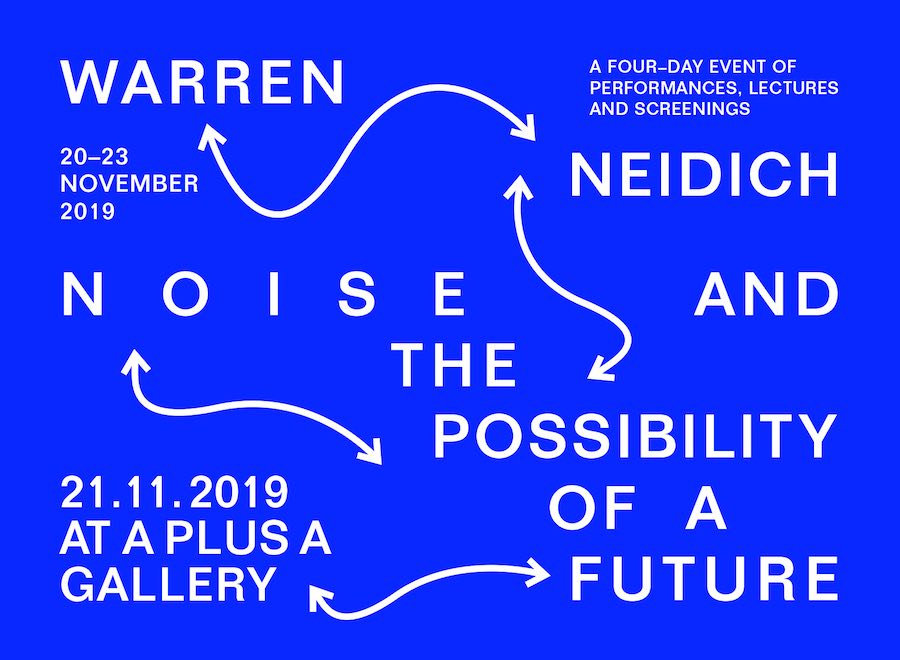 Conclude i lavori il finissage del 23 novembre presso Zuecca Project Space. Dalle 16.00 avrà inizio la live performance corale Rehearsal in cui Neidich, accompagnato dai performer Nabila Santos, Claudia Graziadei, Ana Carolina, Francisco Bois e Lucas Lopes, darà vita ad un "canto" della durata di 15 minuti. Seguirà la proiezione del video Cruise, discusso da Marica Denora, project manager di Zuecca Projects e Ilaria Margherita Mannoni, curatrice indipendente. Chiude il programma la lettura corale perfomativa Performing the Pizzagate Neon in cui l'artista, insieme ai performer – Giovanni Mancuso, Cecilia Vendrasco, Nabila Santos, Claudia Graziadei – darà vita a quattro atti performativi di fronte all'omonima installazione Pizzagate Neon. Neidich indosserà quattro maschere dagli occhi occlusi ma le sue azioni saranno improvvisamente interrotte. A commento, il talk con Antonia Alampi, curatrice dell'esibizione.
L'iniziativa è stata realizzata in collaborazione con Conservatorio di musica Benedetto Marcello, AplusA Gallery e bruno.
21 NOVEMBRE 2019 Performing the Statisticon Diagram AplusA Gallery | S. Marco 3073, Venezia 17.30
22 NOVEMBRE 2019 The Glossary of Cognitive Activism, a conversation with Warren Neidich and Charles T. Wolfe
bruno | Dorsoduro 2729, Venezia
18.00 – 20.00
23 NOVEMBRE 2019 Finissage (Rehearsal, Cruise, Performing the Pizzagate Neon) Zuecca Project Space | Giudecca 33, Venezia
16.00 – 19.00