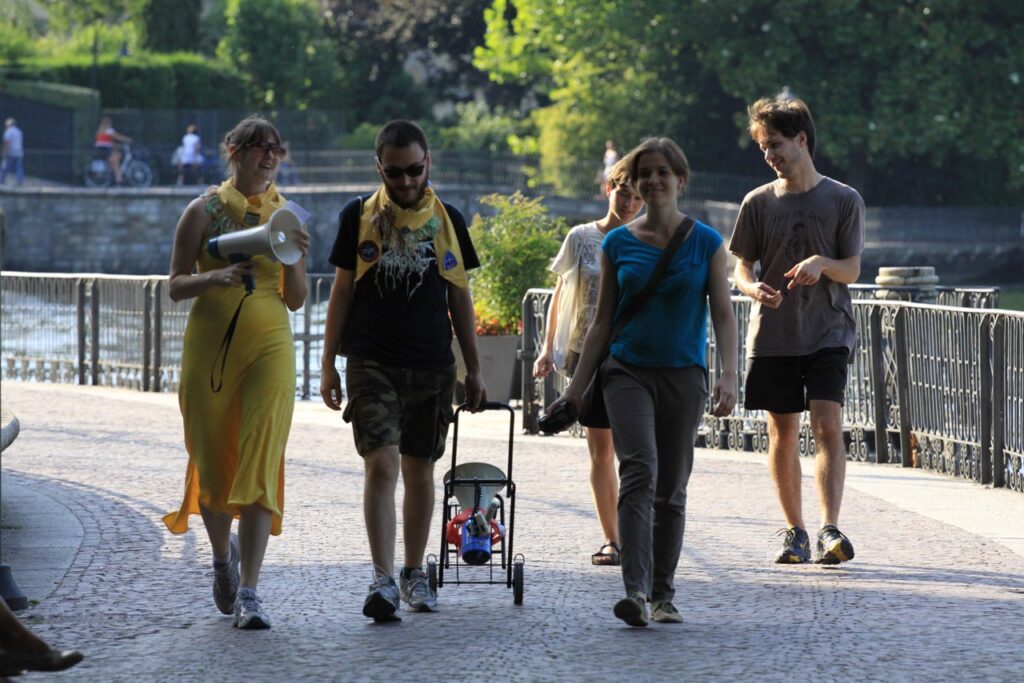 Carlo Spiga and Béatrice Bailet, parata del 18 luglio 2012, Foto: Luca Bianco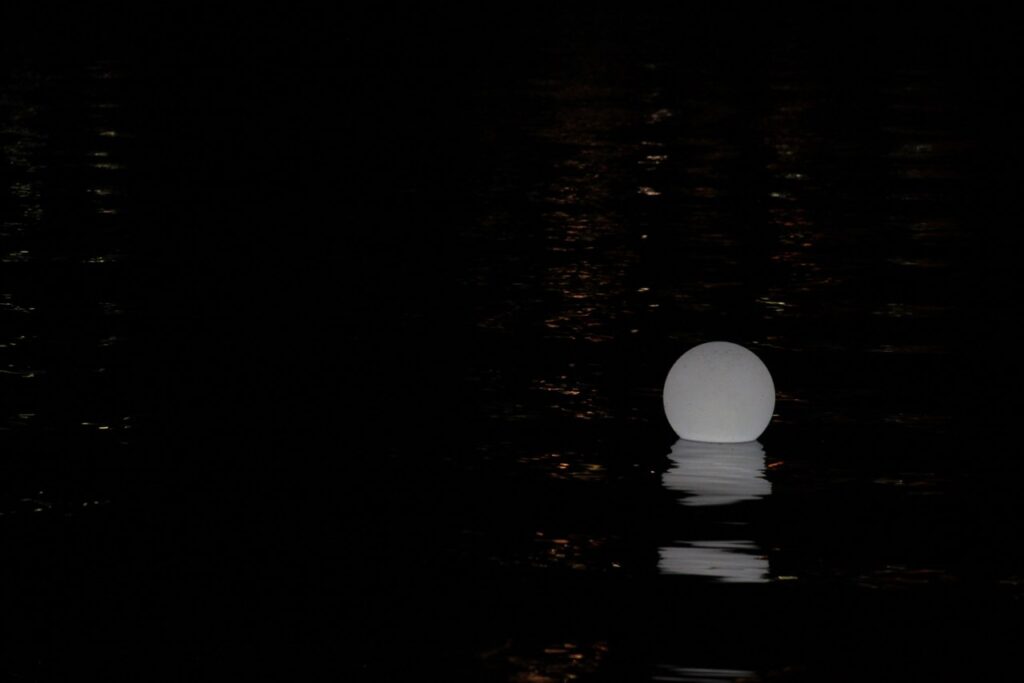 Giulia Cenci, Notturno, 2012; Foto: Luca Bianco
Franco Ariaudo, Questo non è per grandi, 2012; Foto: Luca Bianco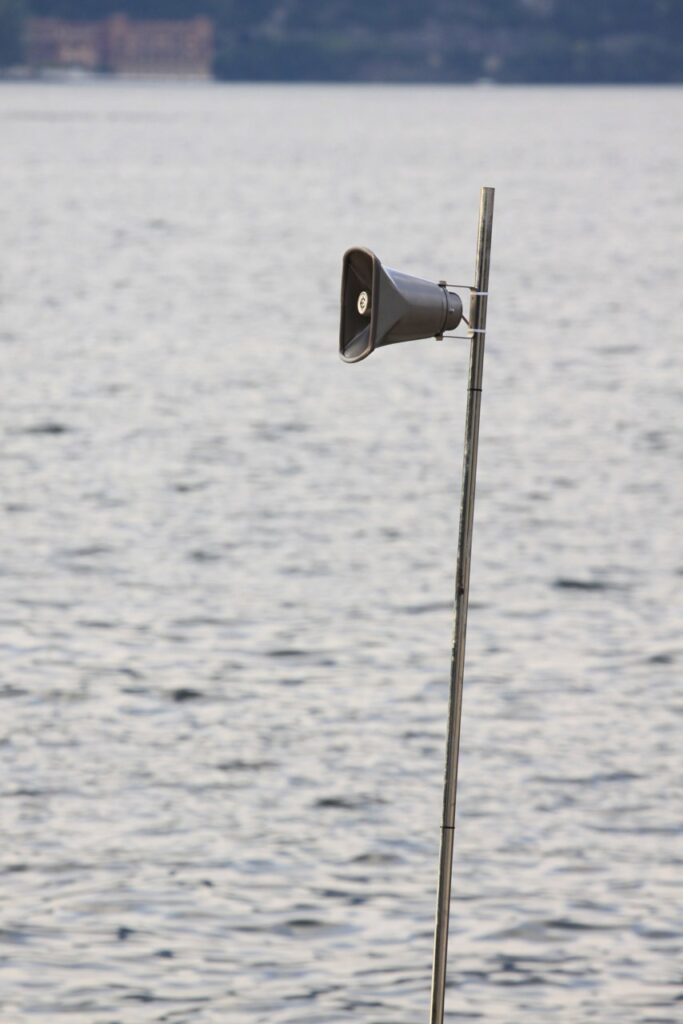 Eleonora Di marino, www.ecoagenziaturisticacomo.blogspot.it, 2012, foto: Luca Bianco
Cosimo Veneziano, Foto: Luca Bianco
Filippo Berta, For Sale, 2012; Foto: Luca Bianco
Ninni Wager, Third dimension – not recommended, 2012; Foto: Luca Bianco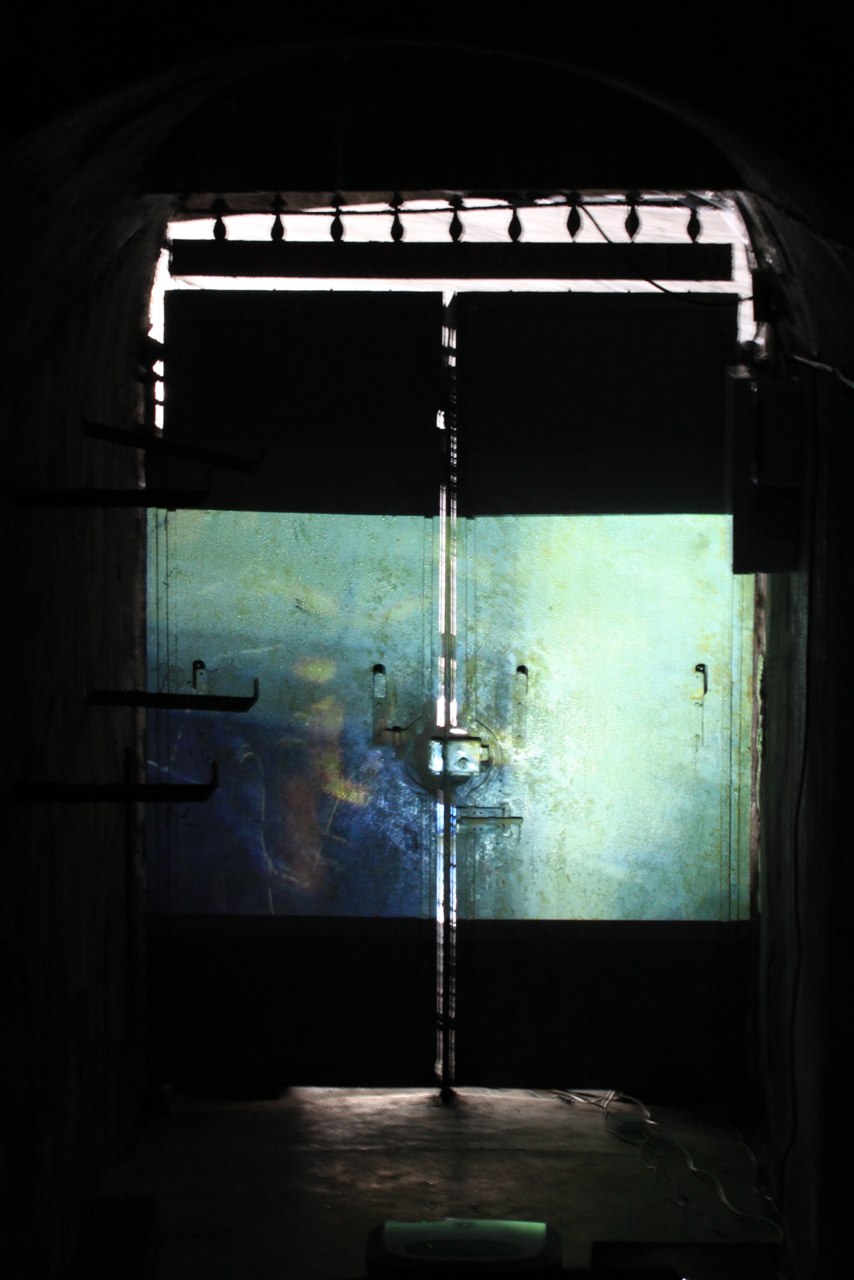 Reece York and Ben Rodin, High altitude risk investors in search of The Insolvent Insurgent, 2012; Foto: Luca Bianco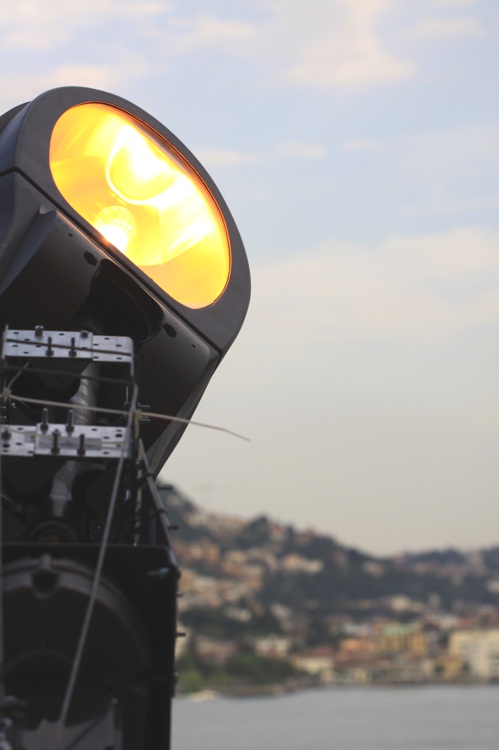 Martino Genchi, Questo mondo non ha il tetto (This World has no Roof), 2012; Foto: Luca Bianco
***
Corso Aperto
Immagini delle opere esposte negli spazi pubblici e privati a Como il 19 luglio 2012
Studenti del XVIII Corso Superiore di Arti Visive
Siamo davvero liberi?
Visiting Professor: Liliana Moro
Liliana Moro, Moi, 2012, Courtesy Fondazione Antonio Ratti, foto: Agostino Osio
Come ogni parola, Moi è prima di tutto un suono. Potrebbe essere un verso, un'espressione onomatopeica, ma anche la prima persona singolare in francese, il pronome"Io".
Moi è il titolo dell'opera che Liliana Moro presenta nel mezzo della navata centrale della ex-chiesa di San Francesco. Si tratta di un lavoro sonoro concepito per l'occasione, in cui le parole dell'artista evocano la presenza del movimento di due corpi e procedono seguendo una partitura ritmica di pause e di accelerazioni. È apparentemente la descrizione di un'azione, ma nel pubblico che l'ascolta produce un'inconsueta sensazione di dilatazione e di contrazione della percezione e della comprensione del testo e del tempo più in generale. In Moi il pubblico passa dall'essere osservatore a – una volta che è entrato nel cerchio sonoro – osservato dagli altri.  La voce di Liliana Moro parla di un'azione performativa. Ma, una volta uscito dal cerchio, dove il suono non è più intellegibile, per gli spettatori è inevitabile domandarsi se quel testo, in fondo, non parli proprio di sé. (da CS)
***
Like any other word, Moi is first of all a sound. It can be a cry, an onomatopoeic expression, but it can also be the first singular person of the pronoun "I" in French.
Moi is the title of the work that Liliana Moro presents in the central alley of the ex-church of San Francesco. It is a site-specific sound piece, conceived for the occasion, in which the words of the artist evoke the presence of the movement of two bodies, proceeding according to a rhythmic score of pauses and accelerations. What appears to be the description of an action, produces in its listeners an awkward sensation of dilation and contraction of perception, of the comprehension of the spoken words, and of time in general. In Moi the visitor passes from being an observer to being observed, once he entered the sound circle.
Liliana Moro's voice speaks about a performative action. But once outside the circle – where sound is no longer comprehensible – the spectator cannot avoid questioning if the text is not actually talking about her or himself.