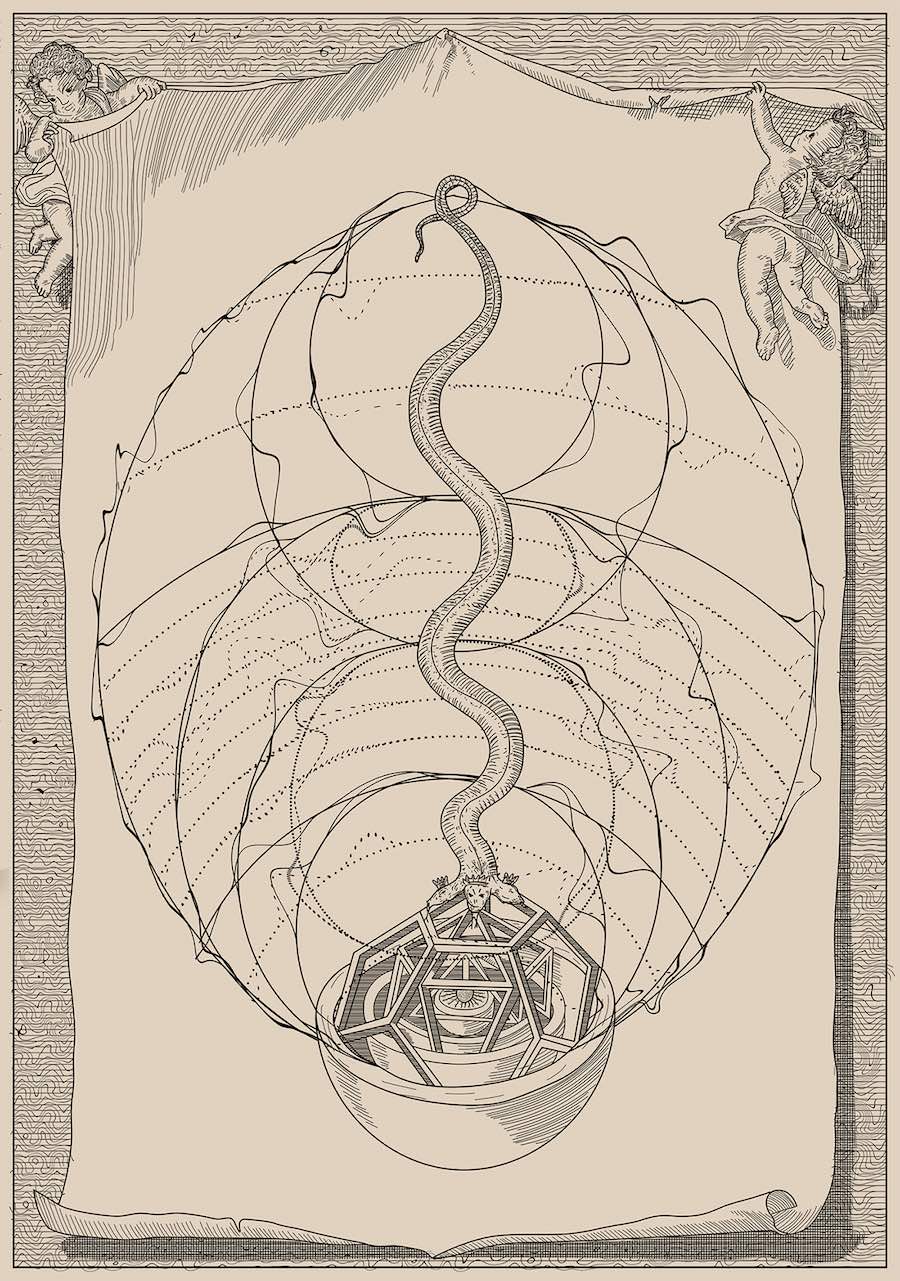 Interview by Anna Del Torchio —
You define video your mother tongue, but you work intensively also through digital drawing. What's your attitude towards these two different media?
My video work usually requires a lot of preparation and is usually done with other people, so then the artistic practice becomes a means to create intimate situations that explore psychological, emotional, existential, and social levels of the psyche or what we call our ego. When I say intimate situations I don't mean romantic, private or familiar, I mean situations where you have nowhere to hide. My drawing practice instead gives me the chance to meet a different kind of intimacy within myself, and this intimacy is not detached from other people but it meets them from the other side of the threshold. I mean people live both inside and outside my head as it is the case for all of us I assume, so using both mediums enables me to go back and forth between two different versions of "the big other". Obviously each medium has its own liberation and limitation. The choice of medium depends both on practical decisions or creative ones. Sometimes it's not even a choice I feel I make myself.
Brian O'Doherty in Inside the White Cube defined "irony, rage, wit, paradox, satire, detachment, scepticism" weapons used by individuals to cope with large moral and cultural issues. In your specific practice, where does the irony you use stem from?
You use a weapon to protect or defend yourself from harm or physical damage. Some even use weapons without a justified reason for protection but out of one hundred and one reasons that lead to a hunger to feeling in control or in power. And of course our three-dimensional reality presents us with endless (literally until we die) moral and culture issues which at times can feel like an attack. But I don't think I see the irony or paradox within my practice as a weapon to cope with these issues, if anything – they are more like a water-gun that a kid uses to play. Meaning – the portrayal of irony rage and paradox is without a doubt a way I use as an artist to cope, express, and deal with deeper concerns and issues, but not as a means to attack or protect myself but rather as a way to expose the absurdity of it all or even celebrate it…it's like toasting to the goddess of chaos.


Language is another core feature in your practice. Especially in The Red Series (2020) you blend different idioms, you play with meaning and you visually transform words in figures (and viceversa?). Do you empty language of meaning or do you give it a whole new one?
I am interested in language as a means of miscommunication. I feel that more often than not language limits our perception in this three-dimensional reality, and when a thing (object, person, idea, etc) has a name, its fate remains trapped within the linguistic realm. Language plays a major role in my practice. As a student at the art school I was the only person in the class who spoke Arabic, which is my mother tongue, and the main language that was spoken there was Hebrew. But then again, most of the artists and artworks that we were taught about spoke English and the texts we had to read were also in English, so it was quite a multilingual experience. In my earlier works I had attempted to deconstruct language and see what happens. For example, in the video work Yoman made in 2014, there is a scene where my twin brother and I are standing opposite each other, and he begins saying the Arabic alphabet in the right order, while I'm saying the alphabet in a haphazard order and quite sarcastically. I am not interested in merely deconstructing language, but to create a space where there can be play between deconstructing and reconstructing.
---