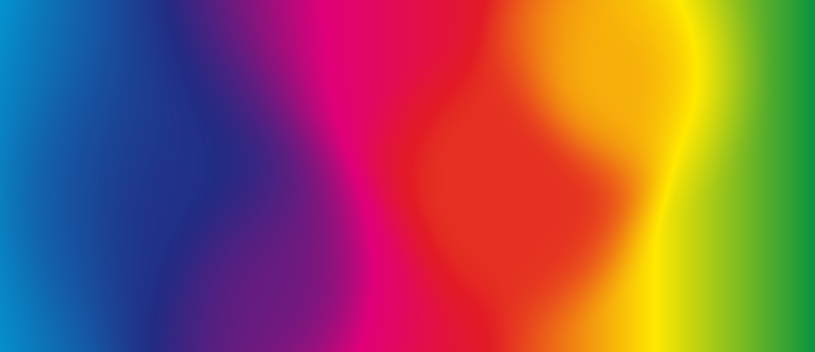 miartalks / curated by Fionn Meade, writer and curator, New York and Alessandro Rabottini, Curator at Large, GAMeC, Bergamo
Nataša Petrešin-Bachelez, Curatrice Indipendente e Direttrice Manifesta Journal, Paris
"After some time having worked in the contemporary art field as a curator and critic, I am still amazed by contemporary art's potentiality to establish trans-disciplinary, socially responsible and critical dialogue and discourse on the topics of time: past, contemporaneity and near future alike. The main observation, from which I try to operate as an individual, is that non-instrumentalisation, less productivity, requestioning of the authorial position, durational strategies and self-sustainability in creativity should be the aspirations of the artistic creativity. I try to look at what I do as a curator and writer through the notions of "situated research", which is influenced by Donna Haraway's notion of situated knowledges, as an intense and long-term relation that curator engages with the artists in a specific location and time, and "decolonisation of the chronopolitics" of the Global North's hegemony onto the rest of the world. Regarding the art market, which has been criticised intensely for co-opting the emancipatory forces imminently, a reflection on neo-colonial relations that the market is forming, should be an ongoing and crucial debate. I wonder if this is actually possible, when we live in the realities where gender, racial and sexual violences are usual and even tolerated."
Friday 5 April 12:15 – 13:15
Re-assembling Editorial Space: From Journal to Network
New editorial sensibilities play an increasingly prominent role in contemporary art. What are the dimensions of this shift?
Speakers:
Dieter Roelstraete, Senior Curator, Museum of Contemporary Art, Chicago
Nataša Petrešin-Bachelez, Independent Curator, Editor in Chief Manifesta Journal, Paris
Negar Azimi, Senior Editor, Bidoun Magazine, New York
Moderator: Fionn Meade
***
Daniel McClean, Independent Curator and Head of Art and Cultural Property Department, Finers Stephens Innocent LLP, London
'Law, Iconoclasm and the Fate of the Image'
The subject of my presentation will concern law, iconoclasm and images. 
I will look at how the Law regulates the production and circulation of images being concerned with their fate.
In particular, I will look at how the Law finds a 'subject' in and behind the image to ascribe legal rights to it: (i) the  social subject or audience; (ii) the private subject  and (ii) the author or creator of the image. 
I will consider recent legal disputes involving artists use of images: the removal of Richard Prince's, 'Spiritual America' (1983) featuring the nude pre-teen actress Brooke Shields from Tate Modern (2009) on the grounds alleged by the  English police that it constituted child pornography; Philip-Lorca di Corcia's trial with Erno Nussenzweig (2005)(New York)  following the claim that di Corcia's street photograph violated his privacy rights (di Corcia won on the grounds of artistic  freedom of expression). Finally, the dispute between Patrick Cariou and Richard Prince involving the alleged infringement by Ricahrd Prince of Cariou's copyright in a series of photographs taken of Rastafarians used by Prince in his 'Canal Zone' paintings (2010) (judgment pending 2012 from Prince's appeal in the New York State court).  
I will argue that legal disputes involving images are often rooted in contemporary iconoclastic controversies and how the Law intervenes is contingent and unpredictable and dependent on finding a legal subject."
 ***
Barbara Casavecchia, Journalist and Contributing Editor Frieze Magazine, Milano
"Una fiera è anche, o è soprattutto, un mercato d'immagini.
Per L'etica delle immagini: prospettive contemporanee su realtà, rappresentazione e realismi?  ho proposto ai partecipanti (Marta Gili, Joao Ribas, Daniel McLean) di confrontarsi sul tema della "reinvenzione" del genere documentario. Sempre più spesso, è attraverso la fiction che gli artisti riescono a raccontare realtà e politica recenti. Lo fanno sganciandosi dalle logiche di schieramento delle narrazioni ufficiali, seppur mutuandone lo stile di presunta oggettività o credibilità autobiografica. Come esempio, si possono citare i lavori di Walid Raad, Yto Barrada, Omer Fast, ma anche – e la lista si allunga ad ogni giro collettivo di email – di autori che lavorano sulla relazione con la fotografia, come Ahlam Shibli, Sophie Ristelhueber, Bouchra Kalili, David Goldblatt, Santu Mofokeng, Hito Steyerl, Bruno Serralongue…
?Il tema è troppo ampio per essere risolto con una conversazione, ma spero che molte delle domande scambiate tra noi in questi mesi (cosa ci chiedono, eticamente, le immagini oggi? cosa comporta la loro produzione, circolazione e scambio? dobbiamo sviluppare nuove modalità etiche o legali per relazionarci con le immagini, nella nostra "condizione digitale"?) ci offrano buone occasioni per riflettere."
Friday 5 April 18:30- 19:30
The Ethic(s) of Images. Contemporary Perspectives on Reality, Representation and Realisms
How can we speak of an ethical approach to images, both in terms of exhibitions but also in terms of critical circulation, reproduction, and the market place?
Speakers:
Marta Gili, Director, Jeu de Paume, Paris
Daniel McClean, Independent Curator and Head of Art and Cultural Property Department, Finers Stephens Innocent LLP, London
João Ribas, Curator, MIT List Visual Arts Center, Cambridge
Moderator: Barbara Casavecchia, Journalist and Contributing Editor Frieze Magazine, Milano