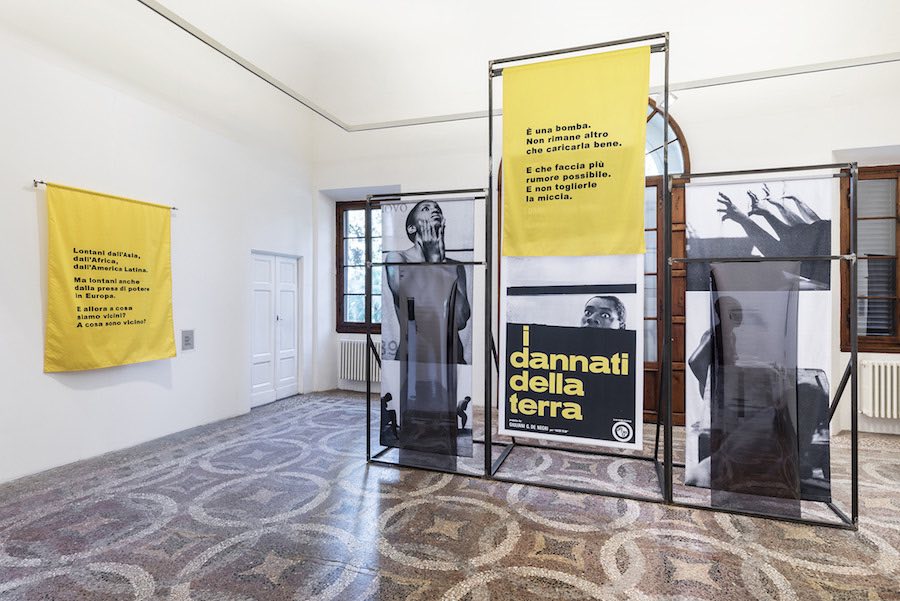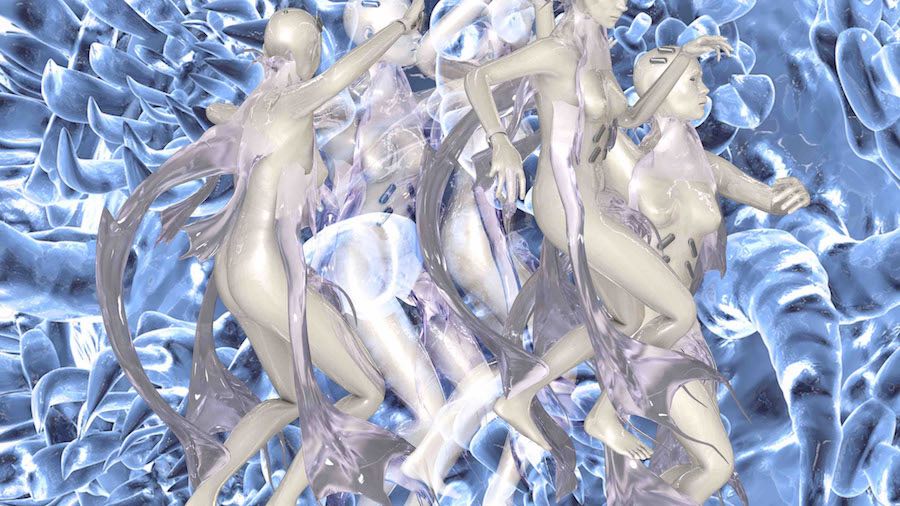 School of Waters è il titolo scelto per Mediterranea 19, la Biennale dei Giovani artisti dell'Europa e del Mediterraneo.
Dal 15 maggio al 31 ottobre 2021, il centro storico di San Marino ospiterà i lavori di 70 artisti provenienti dall'area mediterranea per riflettere sui nazionalismi e sugli stereotipi eurocentrici che influenzano la nostra concezione del Mediterraneo dal punto di vista geografico, politico, sociale e culturale. Installazioni site-specific, video, performance e proiezioni saranno realizzate in diversi spazi della città, dalla Galleria Nazionale all'antico monastero di Santa Chiara.
Il team curatoriale – Alessandro Castiglioni, Simone Frangi, Theodoulos Polyviou, Denise Araouzou, Panos Giannikopoulos, Angeliki Tzortzakaki, Nicolas Vamvouklis, Giulia Gregnanin e Giulia Colletti – ha immaginato la Biennale come una vera e propria scuola temporanea in cui artisti, curatori e pubblico possano confrontarsi sul tema del Mediterraneo, riscoprendolo non come patrimonio nazionale ma come patrimonio universale, luogo di scambi e incontri.
Il programma prevede due appuntamenti: il primo, nella settimana successiva all'inaugurazione, caratterizzato da talk, performance e proiezioni fruibili dal vivo e in streaming; il secondo, a luglio 2021, incentrato sulle arti performative. Durante l'inaugurazione, prevista il 14 maggio 2021, sarà presentato il volume di ricerca dedicato a School of Waters (Archive Books, Berlino).
Mediterranea 19 è promossa e organizzata da BJCEM (Biennale des Jeunes Créateurs de l'Europe et de la Méditerranée), un'associazione internazionale volta alla promozione della ricerca artistica contemporanea – ne è esempio il programma di formazione e ricerca A Natural Oasis?, giunto alla sua terza edizione – e all'incontro tra i giovani artisti, attraverso il sostegno alla mobilità nell'area del Mediterraneo. La Biennale, la cui prima edizione si è svolta a Barcellona nel 1985, è stata ospitata in città come Lisbona, Sarajevo e Atene. La diciottesima edizione si è svolta in Albania, tra Tirana e Durazzo.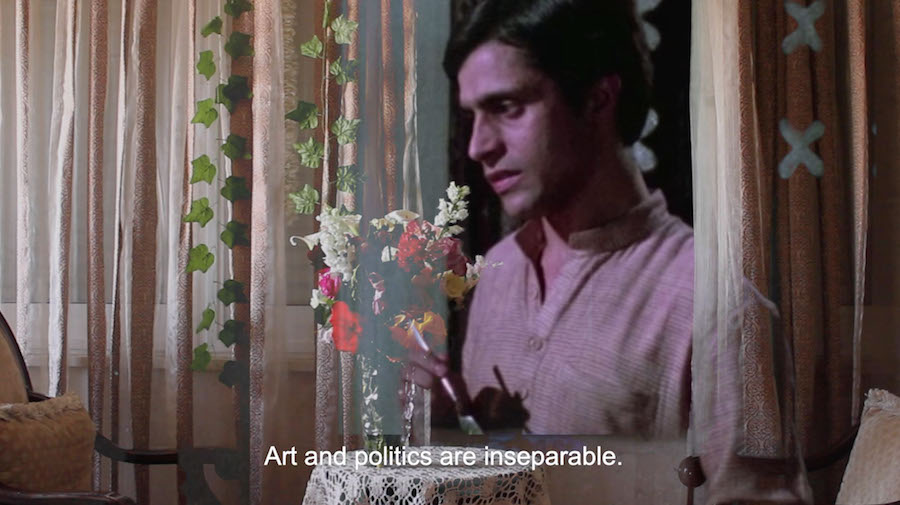 Partecipants
Noor Abed (Palestine), Adrian Abela (Malta), Noor Abuarafeh (Egypt), ALTALENA (Italy), Marco Antelmi (Italy), Panos Aprahamian (Lebanon), Bora Baboci (Albania), Riccardo Badano & Hannah Rullman (Italy), Hanan Benammar (Norway/Algeria), Yesmine Benkhelil (Tunisia), Maeve Brennan (UK), Johanna Bruckner (Austria), Dante Buu (Montenegro), Madison Bycroft (France), Annalisa Cannito (Italy) together with Wendimagegn Belete (Ethiopia/Norway), Valerio Conti (San Marino), Selin Davasse (Turkey), Binta Diaw (Italy), Adji Dieye (Italy), Enar de Dios Rodríguez (Austria), Caterina De Nicola (Italy), Marianne Fahmy (Egypt), Alessandra Ferrini (Italy), Enrico Floriddia (Italy), Victor Fotso Nyie (Italy), Haris Giannouras (Greece), Marco Giordano (Italy), Adrijana Gvozdenović (Montenegro), Bianca Hisse (Norway), Areej Huniti & Eliza Goldox (Jordan), KABUL MAGAZINE (Italy), Valentina Karga (Greece), Dalia Khalife (Lebanon), Ru Kim (France), Gašper Kunšič (Slovenia), Sotiris Tsiganos & Ionian Bisai (Greece), Vesna Liponik (Slovenia), DDC – Design di Comunità (University of San Marino), Filippo Marzocchi (Italy), Corinne Mazzoli (Italy), Dina Mimi (Palestine), Tawfik Naas (UK), Eleni Odysseos (Cyprus), Francis Offman (Italy), Mila Panić (Bosnia & Herzegovina), Eva Papamargariti (Greece), GianMarco Porru (Italy), Gabriele Rendina Cattani (Italy), Jacopo Rinaldi (Italy), Virginia Russolo (Italy), Pablo Sandoval (Spain), Michele Seffino (Italy), Selma Selman (Bosnia & Herzegovina), Vanja Smiljanić (Serbia), Alcaeus Spyrou (Albania), Chara Stergiou (Greece), Valinia Svoronou (Greece), Theo Triantafyllidis (Greece), Endi Tupja (Albania), Sophie Utikal (Austria), Marina Xenofontos (Cyprus).