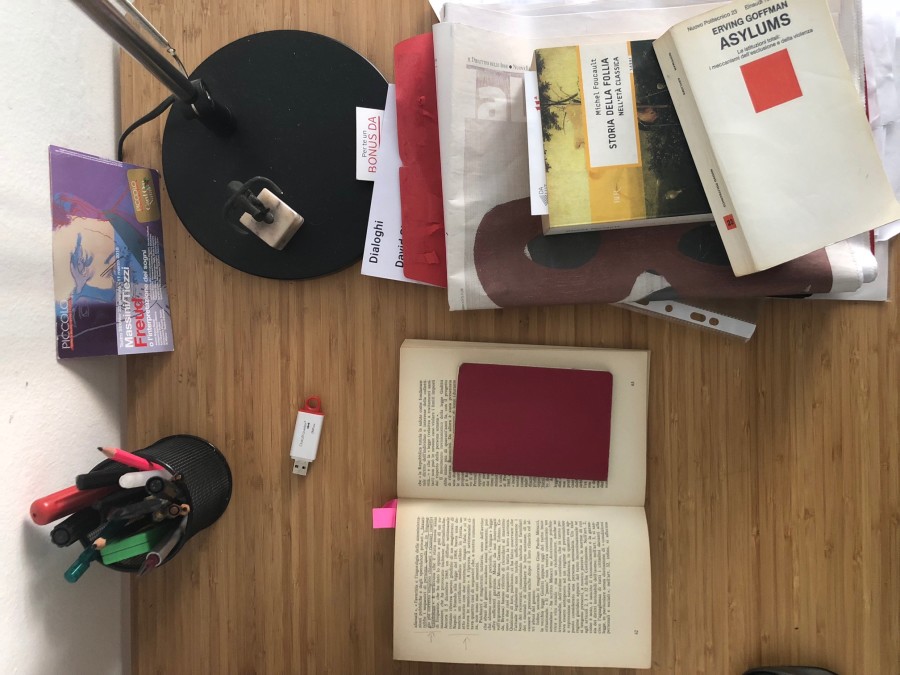 FRANCESCO BERTOCCO
Quali libri sono stati o sono in questo momento fondamentali per la tua ricerca?
In questo momento mi sto muovendo intorno a queste letture:
L'Istituzione negata. A cura di Franco Basaglia.
Asylums. Erving Goffman.
Psychopathia sexualis. Richard von Kraft-Ebinh.
Knots. R.D. Laing
Ritratti Italiani. Alberto Arbasino.
Poi un libro di sole immagini, dai riverberi letterari:
Live in the house and it will not fall down. Alessandro Laita e Chiaralice Rizzi.
C'è un libro che consiglieresti a un altro artista?
The Monk.
Matthew Gregory Lewis.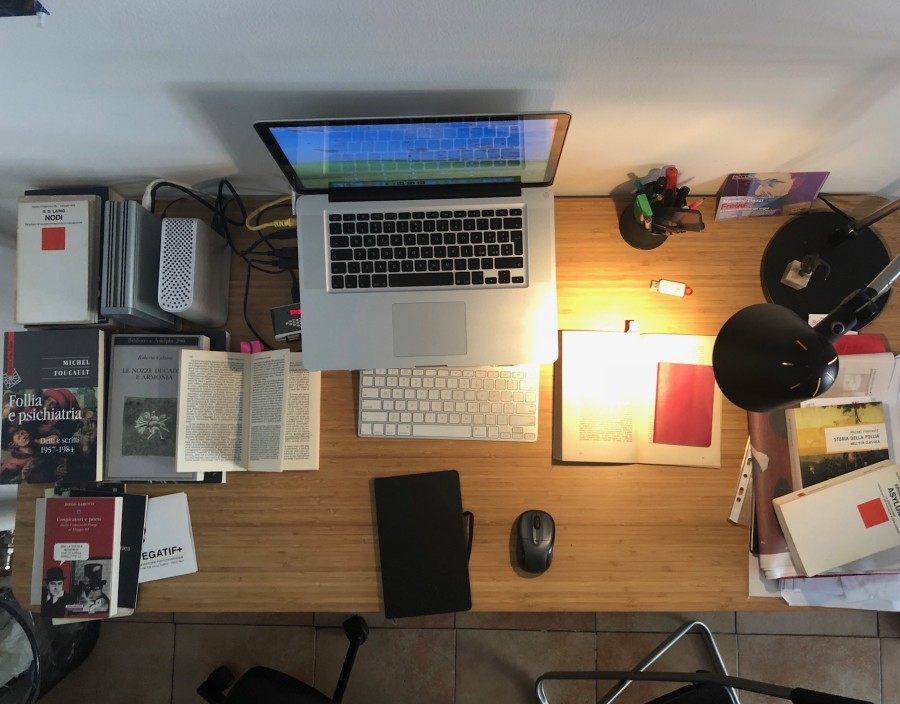 Come e quando si inserisce il momento della lettura nella tua pratica?
Lo studio e la lettura sono all'inizio di ogni mia pratica lavorativa; ho bisogno di seguire delle tracce scritte, che mi portano, poco alla volta, a delineare la prima forma dei miei lavori. Ho studiato letteratura, prima ancora di iscrivermi in Accademia, la lettura è per me una pratica imprescindibile.