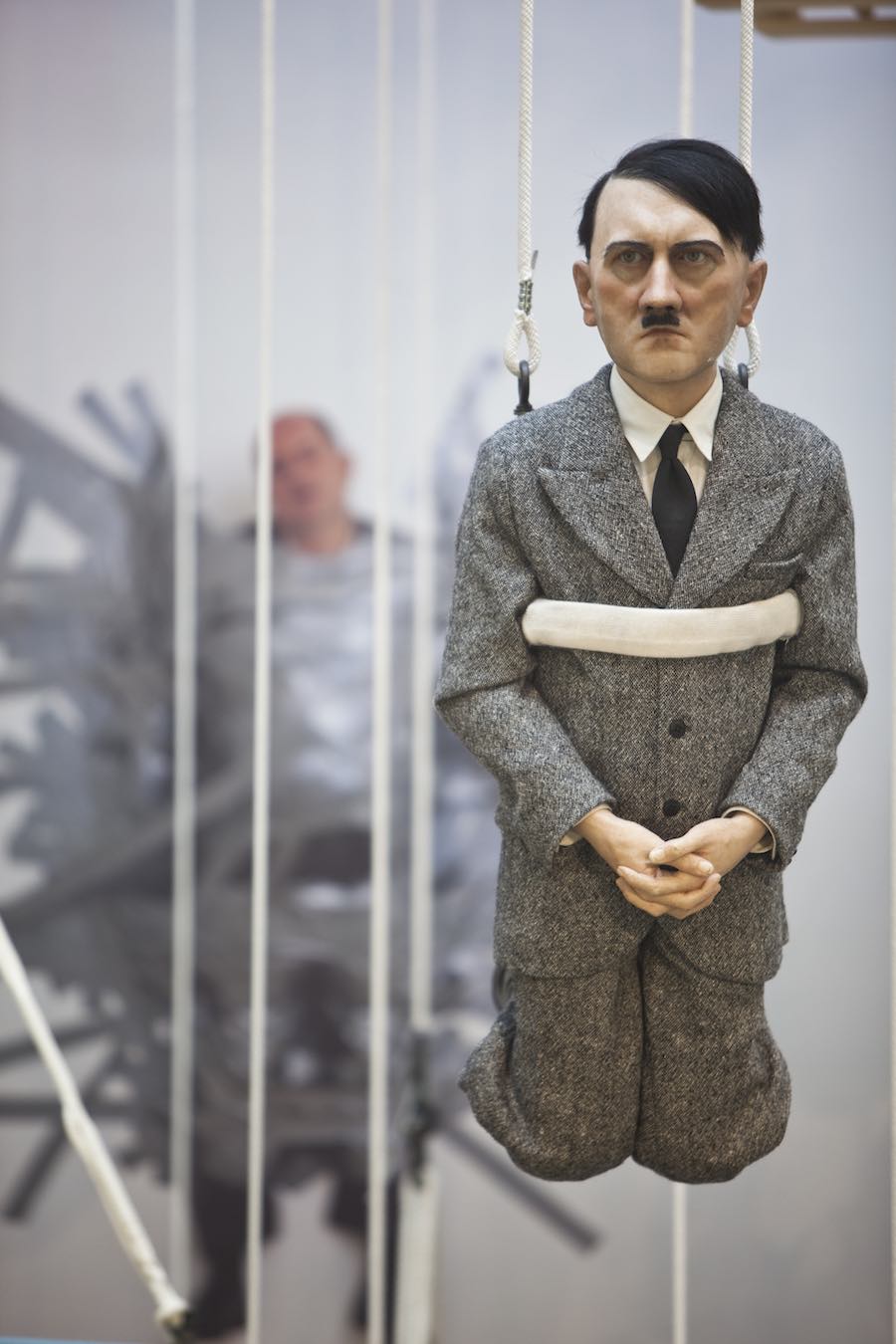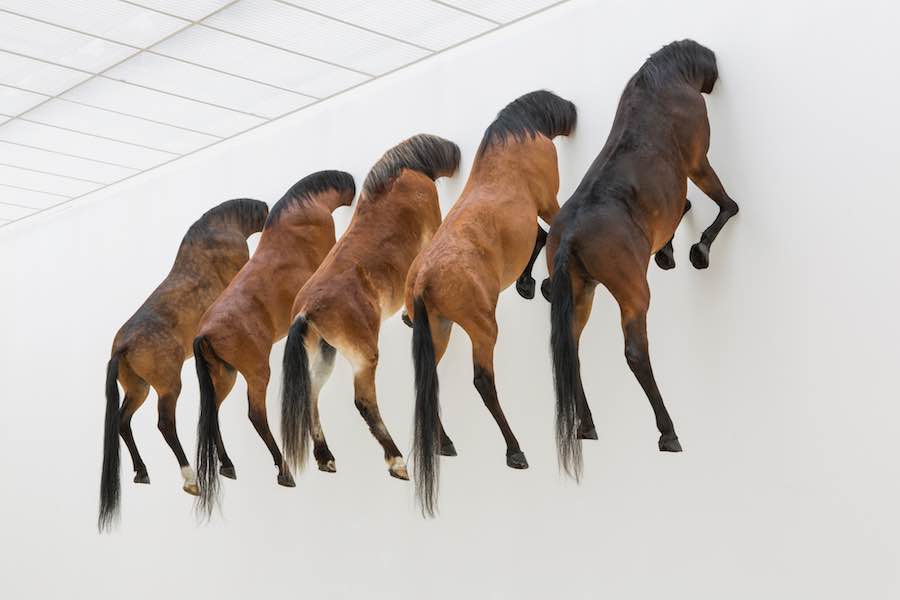 English version below —
Il "ciclo della vita": questo il tema cardine della mostra di Maurizio Cattelan che aprirà i battenti il 15 luglio 2021 al Pirelli HangarBicocca. Tema imponente per uno spazio altrettanto importante che sarà sviscerato a partire da una visione della storia collettiva e personale sempre in bilico tra speranza e fallimento, materia e spirito, verità e finzione. La mostra, dal titolo "Breath Ghosts Blind", è a cura di Roberta Tenconi e Vicente Todolí, e raccoglie, in dialogo, una riconfigurazione di un lavoro storico con opere inedite che per la prima volta vengono presentate negli spazi delle Navate di Pirelli HangarBicocca.
"Breath Ghosts Blind" si sviluppa in una sequenza di atti distinti che affrontano temi e concetti esistenziali come la fragilità della vita, la memoria e il senso di perdita individuale e comunitario. Il progetto site-specific dell'esposizione in Pirelli HangarBicocca mette in discussione il sistema di valori attuale, tra riferimenti simbolici e immagini che appartengono all'immaginario collettivo.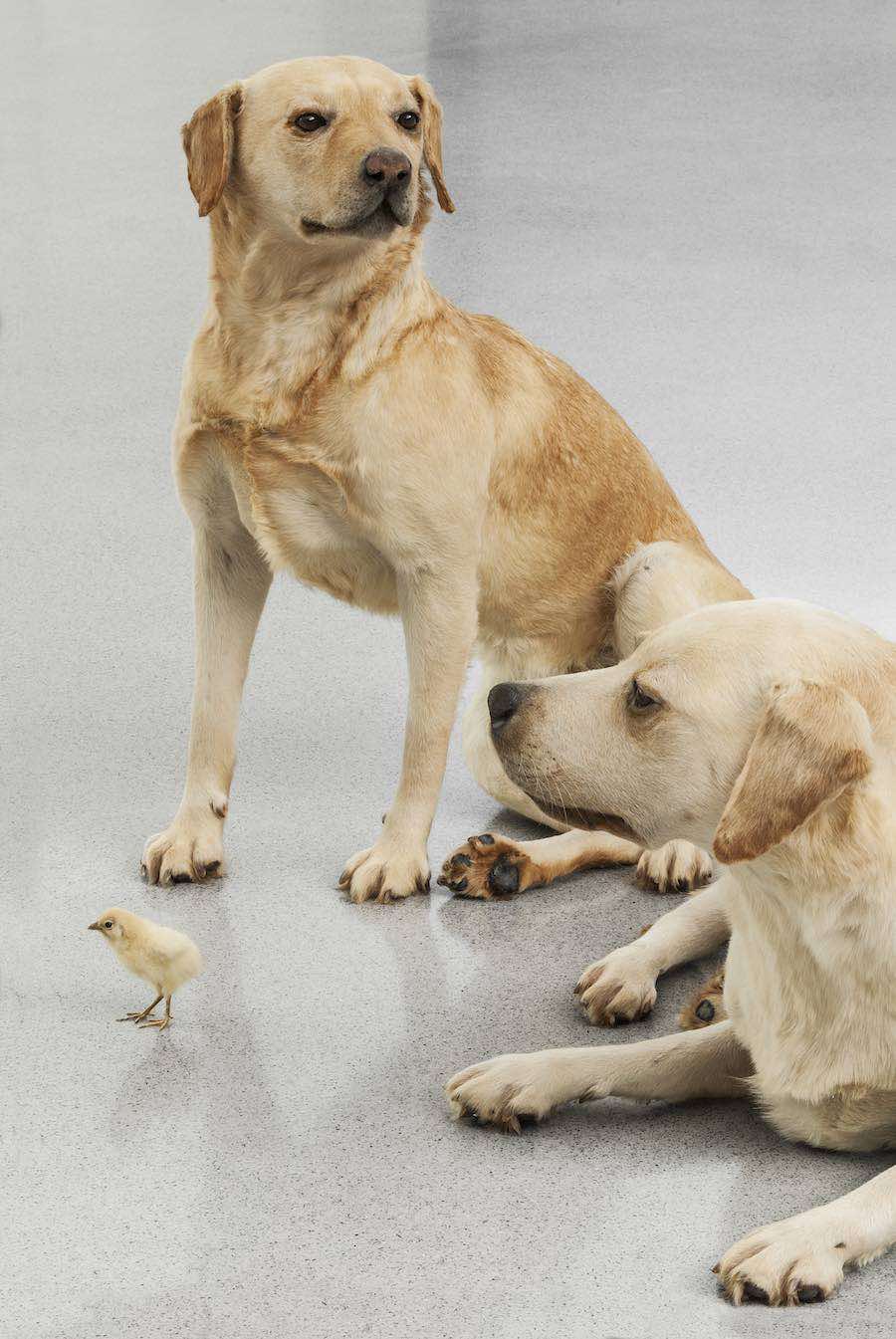 Attraverso la sua pratica e nel corso della sua trentennale carriera artistica, Maurizio Cattelan (Padova, 1960) ha messo in scena azioni considerate spesso provocatorie e irriverenti. Le sue opere sottolineano i paradossi della società e riflettono su scenari politici e culturali con profondità e acume. Facendo uso di immagini iconiche e di un pungente linguaggio visivo, i suoi lavori suscitano spesso accesi dibattiti favorendo un senso di partecipazione collettiva. Nel concepire opere a partire da immagini che attingono a momenti, eventi storici, figure o simboli della società contemporanea – evocata a volte anche nei suoi aspetti più disturbanti o traumatici – l'artista invita lo spettatore a cambiare punto di vista e a riconoscere la complessità e l'ambiguità del reale.
La mostra "Breath Ghosts Blind" rappresenta il culmine di un progetto a cui l'artista lavora da tempo e celebra il suo ritorno a Milano a distanza di oltre dieci anni.
In occasione dell'esposizione "Breath Ghosts Blind" in Pirelli HangarBicocca, verrà realizzata con Marsilio Editori una pubblicazione che include contributi critici di Francesco Bonami e Nancy Spector sulla pratica di Cattelan insieme a una conversazione tra l'artista e i curatori Roberta Tenconi e Vicente Todolí. Inoltre la monografia raccoglierà una ricca documentazione fotografica delle opere installate, insieme a riflessioni sui temi sollevati in mostra attraverso lo sguardo di filosofi, teologi e scrittori, tra cui Arnon Grunberg, Andrea Pinotti e Timothy Verdon.
Pirelli HangarBicocca |"Breath Ghosts Blind" by Maurizio Cattelan
Over the coming months, Pirelli HangarBicocca will continue with its exhibition program with the opening of "Breath Ghosts Blind" by Maurizio Cattelan, one of the best known Italian artist in the contemporary art scene, which will run from 15 July 2021 to 20 February 2022 (with a press presentation on 13 July). The museum space is at present closed and will re-open to the public as soon the Covid-19 regulations permit. 
Curated by Roberta Tenconi and Vicente Todolí, the solo show by Maurizio Cattelan brings together a revised configuration of an historical work with new artworks for the first time presented in the spaces of the Navate area in Pirelli HangarBicocca, transforming them into a monument beyond time.
"Breath Ghosts Blind" unfolds in a series of acts dealing with existential concepts and issues such as the fragility of life, memory, the individual and collective sense of loss. Amongst symbolic references and images that belong to our collective imagery, the unique site- specific project challenges the current system of values.
Through his practice and over his thirty-year long career, Maurizio Cattelan (b. Padua, 1960) has staged actions that are often considered provocative and irreverent. His works highlight the paradoxes of society and reflect on political and cultural scenarios with great depth and insight. By using iconic images and a caustic visual language, his works spark heated public debate fostering a sense of collective participation. Conceiving artworks inspired by images that draw on historical events, figures or symbols of contemporary society—sometimes recalled even in its most disturbing and traumatizing sides—the artist invites the viewer to change perspective and to acknowledge the complexity and ambiguity of reality.
A monographic publication will be realized in occasion of the show "Breath Ghosts Blind" presenting critical essays by Francesco Bonami and Nancy Spector on Cattelan's practice together with a conversation between the artist and the curators Roberta Tenconi and Vicente Todolí. Furthermore the volume will contain a rich photographic documentation of the exhibited artworks together with reflections on themes that emerge in the show through the gaze of philosophers, theologians and writers such as Arnon Grunberg, Andrea Pinotti and Timothy Verdon.