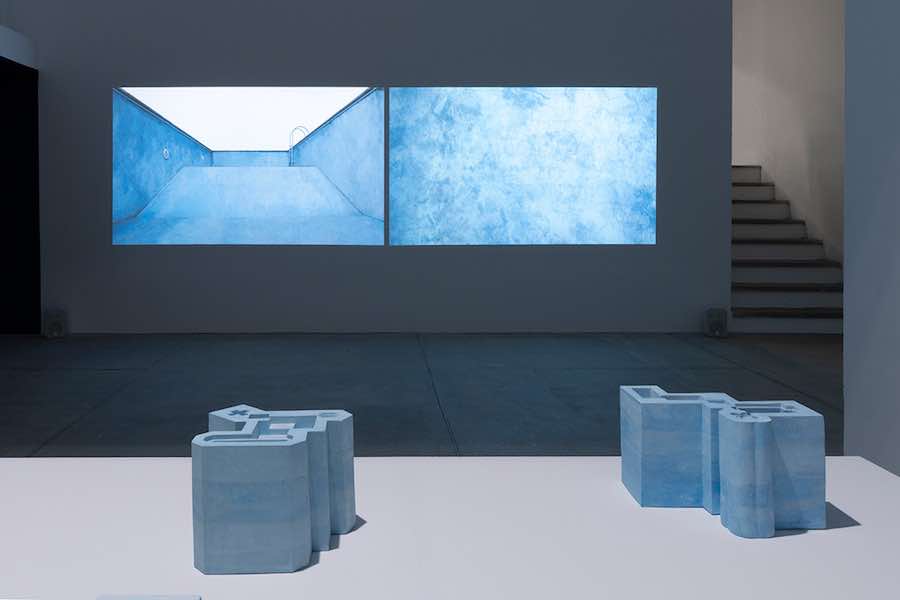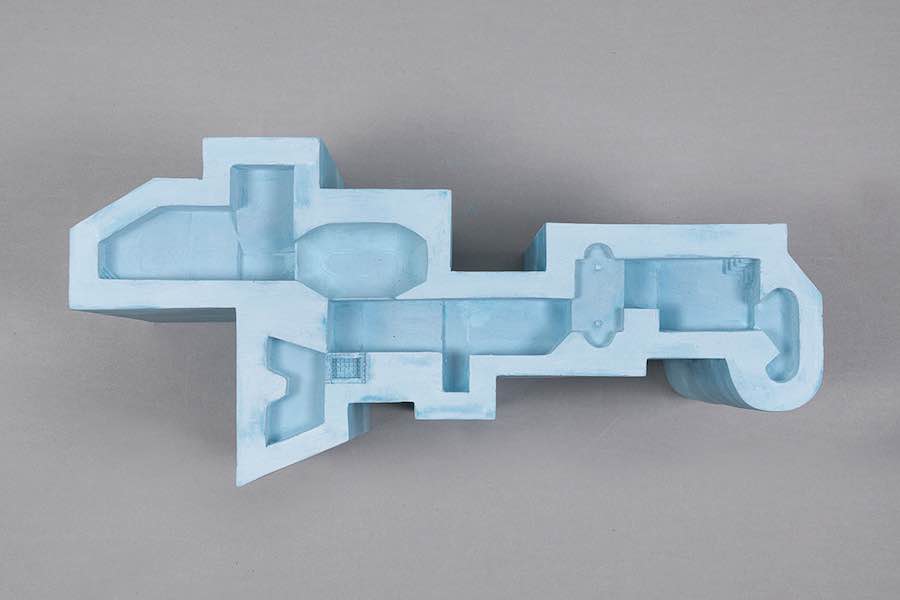 English text below
Testo di Lucrezia Musella —
Fino all'8 di maggio è possibile visitare presso la Galleria Raffaella Cortese di via Stradella a Milano l'exhibition dell'artista Iraniana Nazgol Ansarinia (1979-) che, per la seconda volta, torna a esporre con una personale in galleria. Le opere in mostra sollecitano una riflessione sui luoghi dimenticati di Teheran. In particolare, l'artista sembra essere rimasta colpita dalle opache e desolate piscine rimaste inutilizzate sui tetti dei palazzi della città. All'interno della galleria milanese è possibile percepire il senso di vuoto, come sottolinea il titolo della mostra Pools and Voids, di questo desertico paesaggio urbano. Una moltitudine di piscine abbandonate e non utilizzate regnano sopra i palazzi della capitale iraniana, una città in continua costruzione nonostante i molteplici spazi vuoti che la rendono spettrale. L'artista si interroga sul perché dell'esistenza di questi luoghi e concretizza la loro vuota inerzia attraverso dei modellini in resina semitrasparente: Private Waters (2020) , in relazione alle sette sculture Connected Pools. L'intero spazio è allestito in modo da trasmettere al visitatore l'idea di trovarsi egli stesso all'interno di una piscina vuota, con l'intento di farlo sentire fuori posto in modo che il suo stato d'animo sia l'esatto riflesso della condizione in cui si ritrovano questi luoghi.
A completare il tutto, su una parete è proiettato Dissolving Substances (2020) un video composto da due proiezioni che, soffermandosi sulla stessa piscina, offrono rispettivamente l'idea dell'evoluzione delle superfici nel tempo e l'idea dell'acqua in movimento grazie ad un'illusione scaturita da un'accelerazione delle pareti.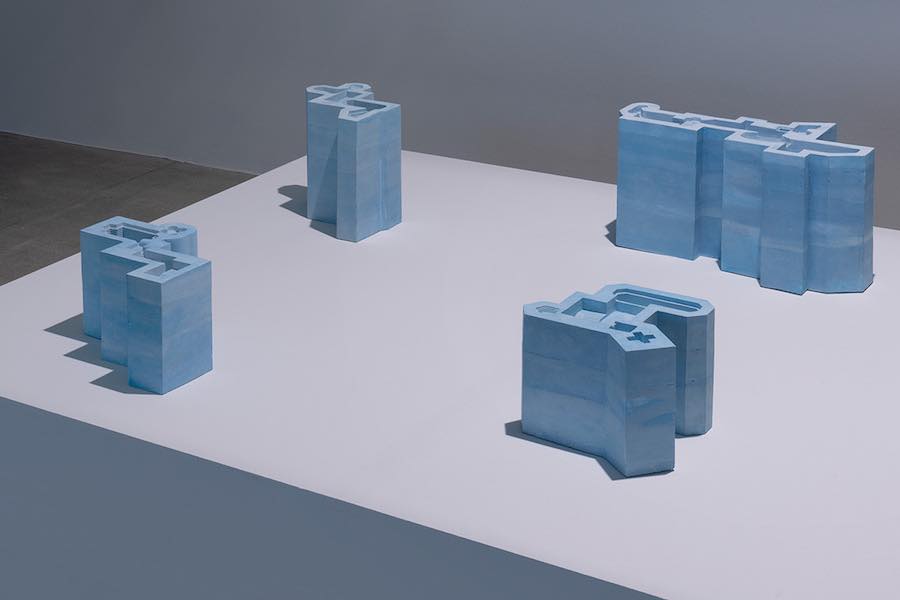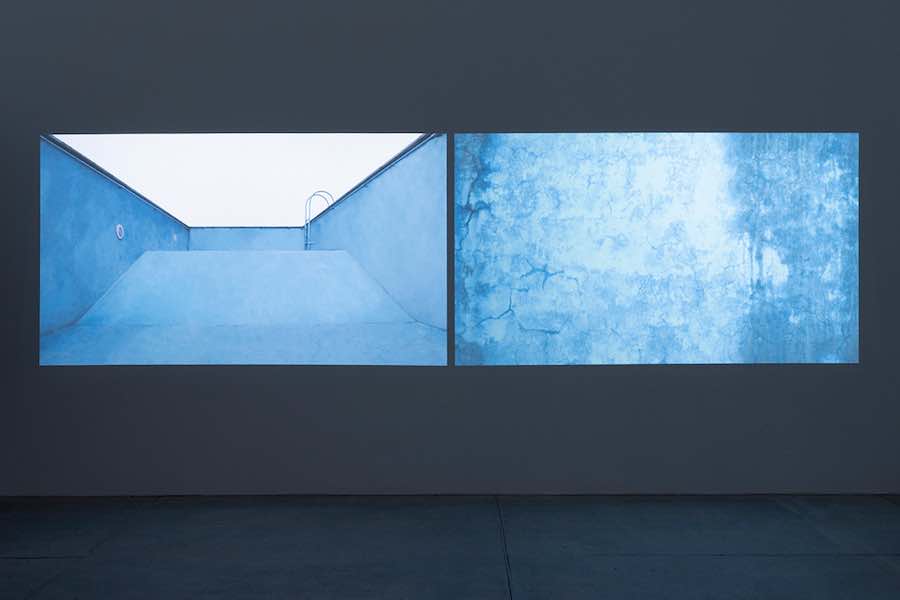 EN:
Until 8 May it is possible to visit at Raffaella Cortese Gallery, in via Stradella in Milan, the exhibition of the Iranian artist Nazgol Ansarinia (1979-) who, for the second time, returns to exhibit with a solo exhibition in the gallery. The exhibition aims to be a reflection on the forgotten places of the Iranian capital. In particular, the artist seems to have been struck by the opaque and desolate pools left unused on the roofs of the city buildings.
Inside the Milanese gallery it is possible to perceive the sense of emptiness, as underlined by the title of the exhibition Pools and Voids, of this desert urban landscape. A multitude of abandoned and unused swimming pools reign over the palaces of Tehran, a city under continuous construction despite the many empty spaces that make it spooky. The artist questions the existence of these places and realizes their empty inertia of being through models in semi-transparent resin, Private Waters (2020) in relation to the seven sculptures Connected Pools. The entire space is set up in order to convey to the visitor the idea of being himself inside an empty pool, with the intent of making him feel out of place so that his mood is the exact reflection of the condition in which these places are found.
To complete the whole, on one wall is projected Dissolving Substances (2020) a video consisting of two projections that, dwelling on the same pool, offer respectively the idea of the evolution of surfaces over time and the idea of water in motion thanks to an illusion arising from an acceleration of the walls.