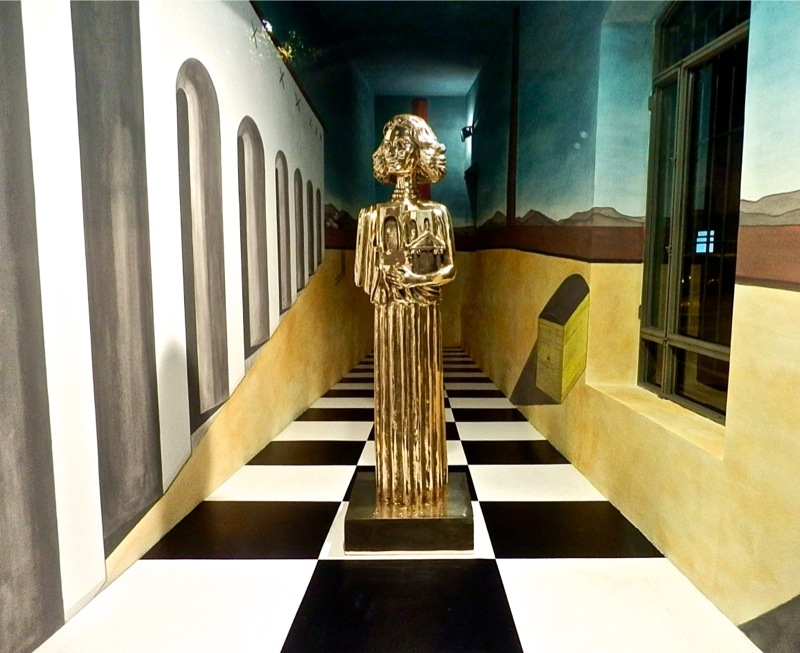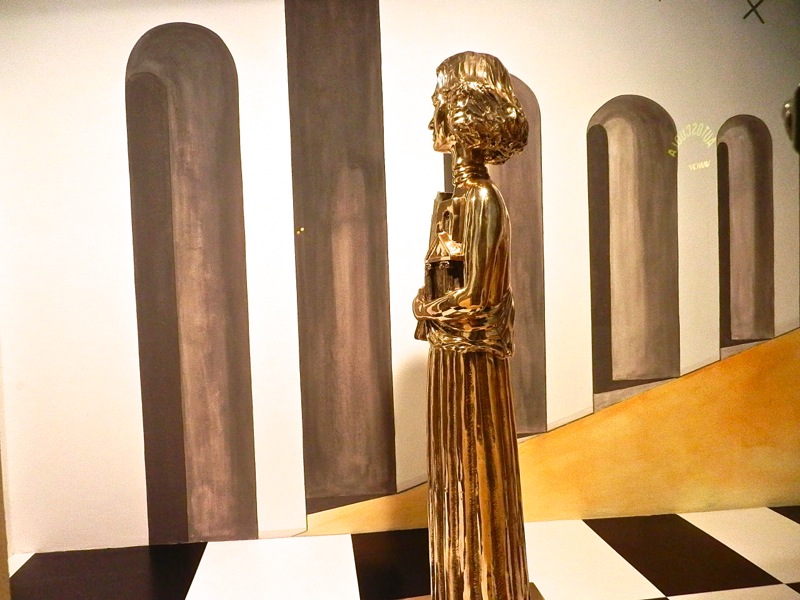 Più che immaginarlo, lo spazio metafisico di Giorgio De Chirico, Francesco Vezzoli lo ricostruisce platealmente. Nel piano terra della 'Fetta di Polenta' l'artista bresciano ha ricostruito – come fosse una quinta teatrale –  una tipica piazza dechirichiana con tanto di ombre profonde, porticato in prospettiva e paesaggio nel fondo. Si prende la licenza di imporre a questa prospettiva 'spinta' un eccentrico pavimento a scacchi. 
Anzichè porre un tipico monumento storico – steso o sdraiato –  l'artista fa erigere una scultura in bronzo  'Portrait of Sofia Loren as the Muse of Antiquity (After Giorgio de Chirico)', in cui il volto della nota attrice italiana è raffigurato al posto di quello di Ariadne, una delle mitiche Muse rappresentate da de Chirico.
Minimale l'intervento pendant di Pablo Bronstein.  Tanto è drammatico, carico, patinato, dorato Vezzoli, tanto è asciutto, profondo, scarno e laconico l'intervento dell'artista inglese.   Per il progetto Bronstein sceglie di mettere in scena un monumento ?vivente?, ispirato alla tomba di Riccardo Cuor di Leone nella basilica francese di Rouen, ed interpretato da un ballerino professionista. Vedo la performance che è già buio: un ragazzo supino che, immobile, tiene le mani giunte.